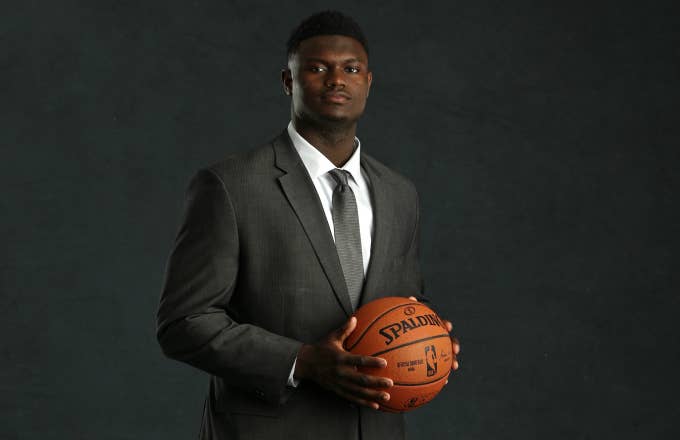 Unfortunately for Knicks fans, the NBA proved their lottery process isn't rigged to benefit big market teams as the ping-pong balls bounced New Orleans' way, giving the Pelicans the No. 1 overall pick in this year's draft. By winning the lottery, New Orleans has been gifted the opportunity to draft generational talent Zion Williamson. This has brought a lot of hype to the Big Easy. In fact, fans seem to be more excited to see Zion play than they were to watch the team's last No. 1 overall pick, Anthony Davis.
On Wednesday, the Times-Picayune's Jeff Duncan reported that the Pelicans received 2,000 new season ticket orders once it was announced they would have the No. 1 pick. This is double the spike created in 2012 when they used the No. 1 pick to draft their elite (but disgruntled) big man Anthony Davis.
This jump in sales might be the reason behind the now-viral video of the franchise's ticket department going crazy after the team's good fortune was revealed.
Yet it's still unclear if New Orleans fans will even see Zion play in the Smoothie King Arena. Prior to Tuesday night's ceremony, there were talks of the lottery winner leveraging Williamson's raw talent to trade for superstars and polished role players that will make their team an immediate championship contender. Although the chances that New Orleans takes this route are slim, it's even more unlikely that their most recent lottery picks will play together.
Despite Zion's pending arrival, it's been reported that Davis' trade stance has not changed. If and/or when they'll move AD is still up in the air, but it is certain that they will get a lot in return for this premiere talent that they can use to build around Williamson.