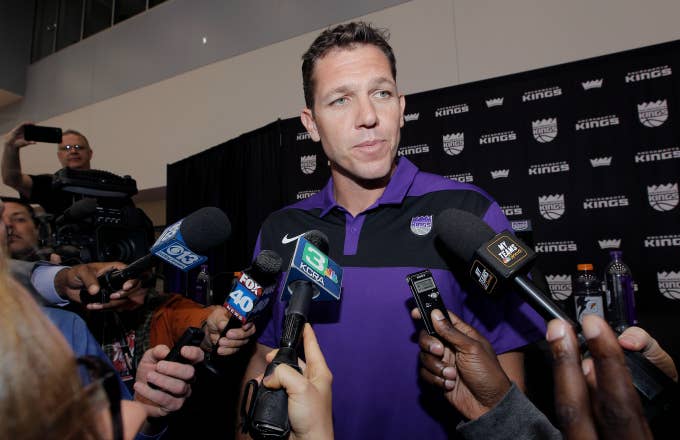 The Sacramento Kings and the NBA have closed their investigation into the improper conduct allegations against head coach Luke Walton. 
This move was largely based on Walton's accuser, Kelli Tennant, not participating in the investigation, according to a statement from the NBA. Investigators determined that there wasn't enough evidence to support her claims.
Tennant first went public with her claims in April when she filed a civil suit against Walton. She detailed in a press conference  Walton's alleged verbal harassment, physical harassment, and unwanted touching over a three-year period that began in 2014. 
"Out of nowhere, he got on top of me and pinned me down to the bed and held my arms down with all of his weight while he kissed my neck and my face and my chest," Tennant said. "He laughed at me."
Walton and his legal team adamantly denied these accusations, referring to Tennant as an "opportunist."
Walton released a statement following the latest announcement, claiming he's now "100 percent focused" on his first year as the Kings head coach.