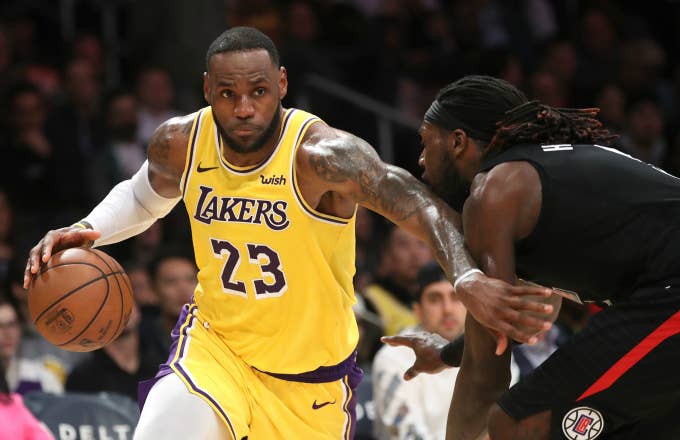 While fans are starting to give up on the Lakers, LeBron James let it be known that he'll compete until the season's end.
"That would take a lot of convincing from Luke [Walton] on up," James told ESPN after being asked if he will rest for the remainder of the season. "Unless I'm hurt, I'm not sitting games."
This talk of Los Angeles preserving their star player and possibly sweetening their lottery chances come after the Lakers suffered a 113-105 loss to the Clippers on Monday night. This defeat made the Lakers' postseason dreams in a tight conference even slimmer.
LeBron  also notably missed 18 games due to a slight groin tear. During his time on the bench, L.A slipped from fourth in the West to out of the playoff picture. James raised his minutes when he returned in an effort to pull the team back into the postseason. The Lakers are currently 10th in their conference, five-and-a-half games away from the eight-seeded Spurs with 18 games left. This is also a very injury-addled team: The man who took Boobie Gibson to the finals even admitted that he's never been this undermanned before.
"I haven't been a part of a season with this ton of injuries to our key guys...it's just the way the season has been," LeBron said before reminding media that this won't stop him from performing as a top-tier level.
"For me personally, I can [only] speak for myself, continue to be a professional and be as great as you can be every single night," James stated. "No matter the circumstances. 'Cause someone is always watching."