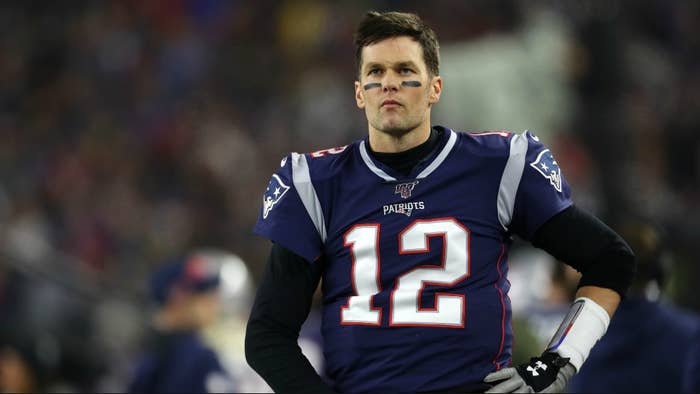 Tom Brady's future continues to loom large over the entire football world, even on Super Bowl Sunday. Per ESPN's Adam Schefter, the Las Vegas Raiders plan on pursuing Brady in free agency.
Brady visited Las Vegas last month for UFC 246, during which he reportedly shared an exchange with Raiders owner Mark Davis. Also, Raiders head coach Jon Gruden is said to be a big fan of the legendary quarterback. 
But don't expect the Patriots to let Brady go without a fight. Sources tell the NFL Network's Ian Rapoport that the Pats believe Brady has "one or two good years left," and are willing to pay him $30 million a year. Per Rapoport, Brady is reportedly more concerned about the team's supporting cast than a huge pay day. 
Brady was visibly frustrated by the team's receiving core this year, and he's said to want the front office to upgrade the team's offense by acquiring some weapons. Despite the team wanting to reach an agreement before his contract expires next month, sources say that Brady will wait until free agency starts to "to even come close to an agreement." This gives the front office time to toy around with its roster while Brady can weigh the pros and cons of signing with rumored suitors like the Raiders, the Los Angeles Chargers, and the Tennessee Titans. 
Perhaps more light will be shed on Brady's future when his hugely anticipated Super Bowl commercial airs on Sunday.