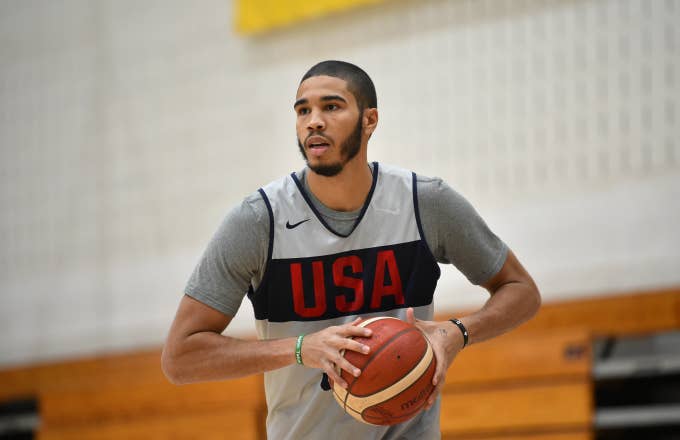 Team USA pulled out a tight victory over Turkey,but the win isn't as satisfying as fans would have hoped. 
This year's national team was plagued with question marks heading into the FIBA World Cup. Unlike years past, Team USA isn't littered with certified superstars. Instead, there is an abundance of young players ready to prove their talent. As a result, Team USA was pushed into an overtime contest against an underdog Turkey team who basically handed USA the victory by missing four key free throws with time winding down.
This lackluster performance was only salvaged by the play of new Celtics teammates Jayson Tatum and Kemba Walker. Together, they took over the fourth quarter and OT to keep Team USA alive, especially if they come up against the might Serbians. 
But as he was orchestrating the game-winning play, Tatum went down with an injury. According to ESPN's Brian Windhorst, Tatum suffered a sprained left ankle and is waiting for further evaluations.
The cost of this narrow win has led fans and critics to cast doubt on the Team USA's chances of bringing home the gold.