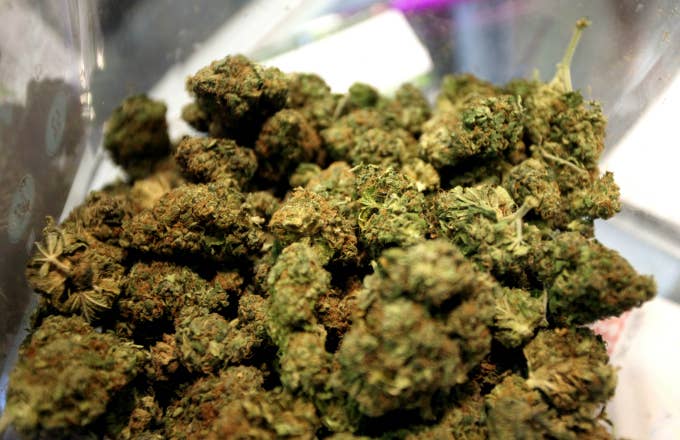 UPDATED 1/24/19 1:23 p.m. ET: TMZ has obtained the ad that Acreage Holdings was unable to run during Super Bowl LIII. According to the outlet, Acreage Holdings was up for paying the $5 million to run the spot.
The ad highlights three people who have benefitted from taking medical marijuana, including a boy who has hundreds of seizures a day and had issues using traditional medicine for treatment.
See original story published on 1/22/19 below.
Despite Shannon Sharpe's not-so-subtle advocacy, the NFL is not quite ready to support the legalization of medical marijuana. 
According to Bloomberg, Acreage Holdings claims CBS cut a medical marijuana ad from the televised portion of the Super Bowl after seeing the commercial's rough outline. The multi-state marijuana company tells the publication that the goal of the advertisement was to "create an advocacy campaign for constituents who are being lost in the dialogue" and thought that the most-watched event of the year could help push this narrative. 
Although medical marijuana is legal in over 30 states, federal restrictions hinder many from obtaining the drug. For example: Even though medical marijuana is legal in the state of Oklahoma, the Tulsa World reports that it is against the law for a doctor to actually prescribe the substance. This is because marijuana is still classified by the federal government as a schedule one controlled substance. Therefore doctors are prohibited from discussing strains and dosages with their patients as that would be considered aiding and abetting which is punishable by law.
It is because of these nuanced difficulties that many feel the ad would have been informative and beneficial. As a result, fans are calling out the league's hypocrisy.