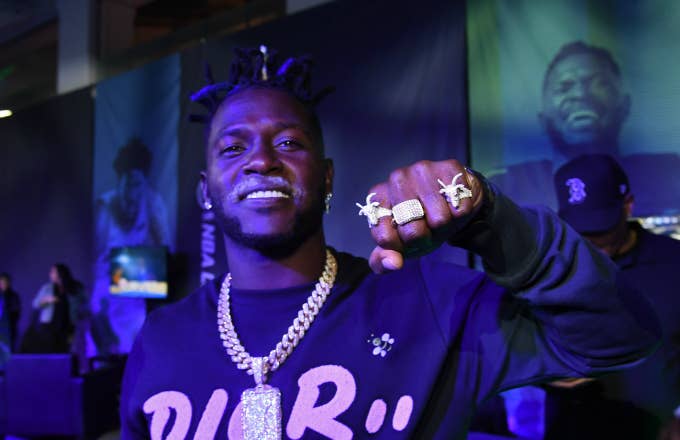 Antonio Brown of the Pittsburgh Steelers was allegedly involved in a domestic dispute.
According to TMZ Sports, the Hollywood police responded to a call made by a woman that alleged that she was a victim of misconduct at the hands of the Steelers' wide receiver. A spokesperson for the department then confirmed to the publication that "Mr. Brown was involved in a domestic dispute. No arrests were made."
The alleged incident took place back in January of 2019. 
Brown's attorney Darren Heitner has issued a response to the reports, claiming that the allegations against his client are "baseless and false."
"It's unfortunate that the media is trying to use distractions like this and prior stories in an effort to tarnish my client's name and reputation," Heitner said. "We have no further comment."
In addition, the Pittsburgh Steelers have released a statement regarding the developing story. 
"We were made aware earlier today of the alleged incident involving Antonio Brown last month in Florida," Steelers' spokesperson Burt Lauten said. "We are still in the process of gathering information, consequently we have no further comment at this time."
With growing tension between Brown and the Steelers, only time will tell if this latest news will impact Brown's future with the team and/or the NFL.