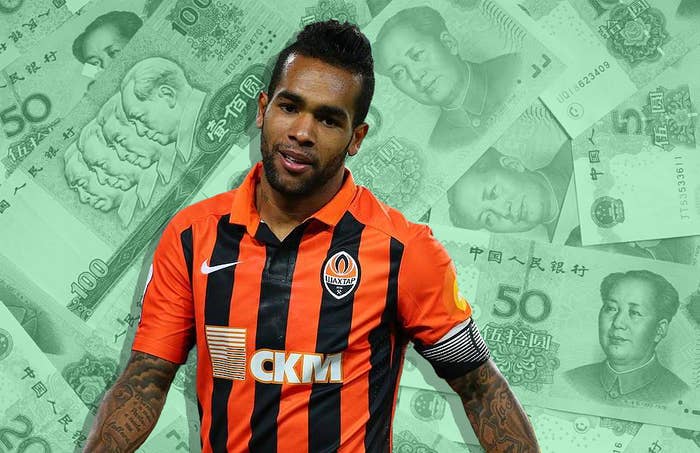 Two weeks ago, not many football fans really knew anything about Alex Teixeira. One week ago, the 26-year-old was being heralded as the man to finally fill Luis Suarez's boots and fire Liverpool to Champions League football. This week, he's just finalsed a £38.4 million transfer to Jiangsu Suning of the Chinese Super League.
He's become the latest poster boy for China's football revolution but at this rate he won't be a focal point for long – the Chinese Super League transfer record has been broken three times in just 10 days.
Teixeira has followed Ramires and Jackson Martinez in making surprise moves to the Far East this week and rumours are swirling that Oscar could have followed after a £75 million bid was made for his services.
Almost overnight, the Chinese Super League is paying out more in transfer fees than even the Premier League. Here's the story behind football's next superpower.
Where has all this cash come from?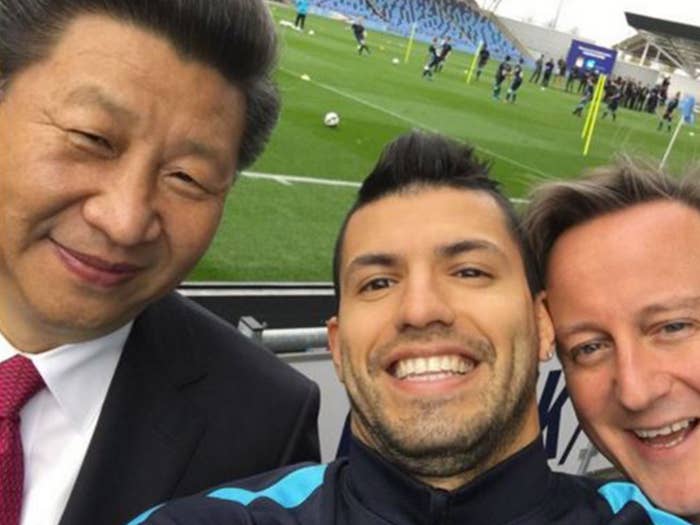 The strategy to make China the world's next football superpower has come from the top.
Upon assuming office in 2012, Chinese President Xi Jinping made it a very public mission to turn his country's enthusiasm for football into a beacon of national pride. He announced that he wanted China's domestic sports market to be worth $850 billion by 2025 and set a target for the national football team to host and win the FIFA World Cup in his lifetime.
That sort of change can't happen overnight – and China are still currently ranked 93rd in FIFA's world rankings – but the President has ensured that the Chinese Super League is on its way to dominance.
President Jinping has made it known that he expects some of the country's wealthiest to invest handsomely in his pet project and, keen to carry political favour and be seen to meet the state's aims, many have accepted, including Guangzhou Evergrande owner Xu Jiayin who is worth $8.6 billion.
Megabucks owners means there's an endless amount of money swimming around the very top of Chinese football but market statistics suggest that cash is coming from the bottom up, too: more fans are watching the product.
The most recent deal for TV rights saw Chinese Super League clubs net a 2,000% increase in revenue. In 2015, the Chinese Super League's clubs split $9 million but this year, they'll share $200 million.
Attendance figures for the league are also strong. As it stands, the average attendance is over 22,000 – mere hundreds behind Ligue 1 and Serie A – but in 2018, it's predicted that the Chinese Super League will be behind only the Premier League and Bundesliga on attendance numbers.
With a population of 1.4 billion, the only way is up.
How much are they actually spending?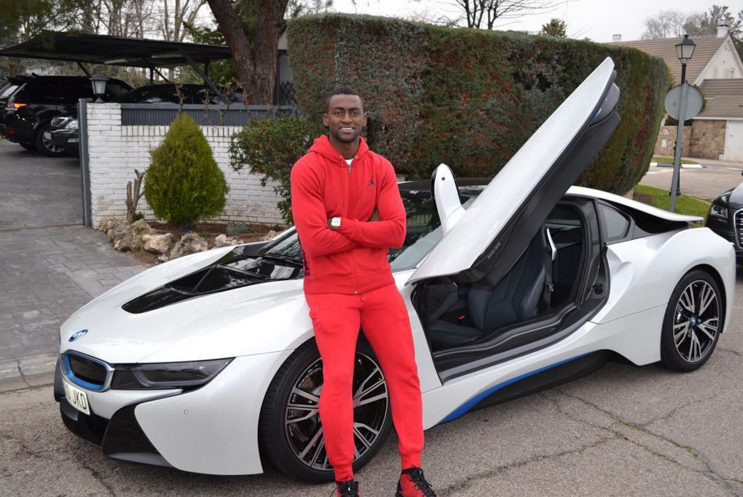 The Chinese Super League is already threatening to pay their players some of the highest wages in world football.
For years, the Premier League has led the way in terms of global transfer spending with very wealthy owners spread across the very top teams (Roman Abramovich at Chelsea) to the very bottom (Mike Ashley at Newcastle). Very few clubs in the Premier League are unable to spend close to £50 million in each transfer window.
But the emergence of the Chinese Super League has threatened the Premier League's dominance.
With the Chinese transfer window not closing until February 26th, their clubs have already outspent all Premier League clubs in January by over £20 million.
Unlike other emerging non-European leagues like Major League Soccer, there's no wage cap for foreign players, which makes playing in the Far East even more attractive.
Teixeira will reportedly earn £9.6 million at Jiangsu Suning – more than Neymar gets at Barcelona – and reports state that Chelsea flop Fernando Torres will become the highest paid player in the world if he were to complete a move to China.
Who is already playing in China?
Unlike Major League Soccer in the United States or the A-League in Australia, domestic football in China has been lauded for trying to attract players who are still in their prime.
While seasoned Premier League players including Didier Drogba and Robinho have sampled the Chinese Super League, international-class players such as Gervinho, Fredy Guarin, Demba Ba, Paulhino, Jackson Martinez and now Ramires have all made the switch when they're still at the top of their game.
With Xi Jinping also keen to develop homegrown players, there's been a drive for elite level coaches to take charge of the biggest clubs. As of this time, Sven-Goran Eriksson and 'Big' Phil Scolari both head up teams.
What's next for football in China?