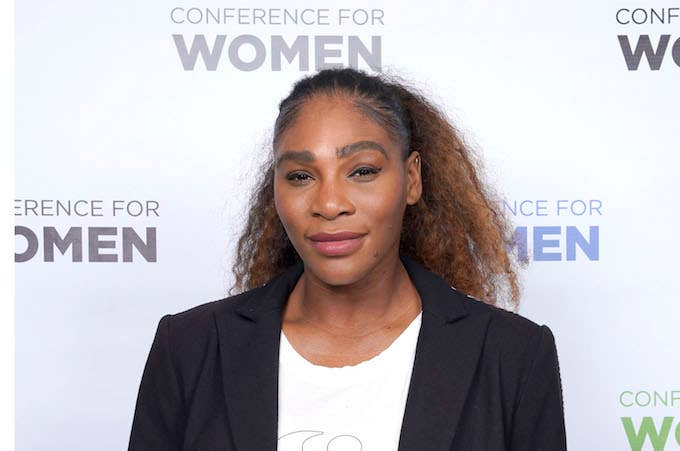 Serena Williams has strong views about the pro tennis ranking system and how it punished her for taking maternity leave.
In a new op-ed for Fortune, the tennis superstar says the ranking system is "biased" against working moms, and that her return to the game from maternity leave was proof.
"When I returned to tennis from maternity leave, I was penalized for taking time off: my ranking dropped from #1 in the world to #453," Serena wrote.
She continued, "That required me to face tougher competition earlier in the French Open, which led to a pectoral injury that forced me to drop out."
Serena returned to tennis eight months after giving birth to her daughter Olympia in September 2017. The complications with her pregnancy were fairly public, as were the obstacles she faced when she came back to tennis.
"I fought hard personally, making it to the Wimbledon final shortly after, but I also fought hard publicly against the biased ranking system. We must stop penalizing women when they return to their careers after having children."
She added, "Women deserve to be given the same respect and opportunities as our male counterparts. We are entitled to the same open doors.
The Women's Tennis Association announced in late 2018 that they saw the issues and promised to look out for mothers who return to tennis after maternity leave. The WTA says women players can "use their pre-maternity leave ranking to enter 12 tournaments over a 3-year period," per TMZ Sports.
Still, Serena's low ranking didn't get her down. She re-entered the Top 10 earlier this year.