LeBron James Says Odell Beckham Jr. 'Will Show Again Why He's Special,' Declares 'FreeOBJ' (UPDATE)
As the NFL trade deadline looms, LeBron James took to Twitter where he made it clear that he still believes in the talents of Browns WR Odell Beckham Jr.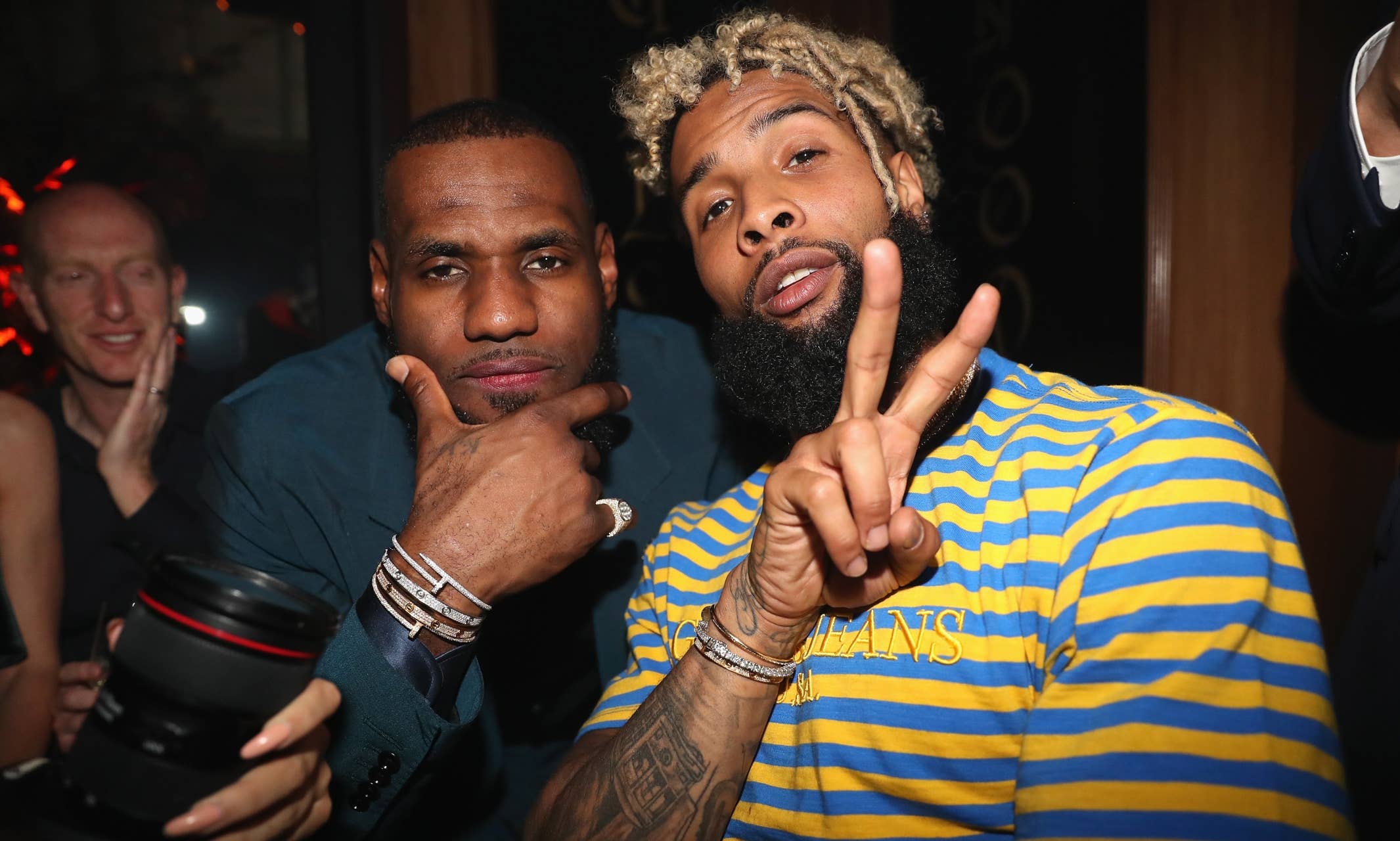 Getty
Image via Getty/ Johnny Nunez
UPDATED 11/3, 10:18 p.m. ET:  Darius Slay of the Philadelphia Eagles caught wind of the video posted by Odell Beckham Sr. of Baker Mayfield not throwing his son the ball.
"Just watch that Odell video.. ummm yep," Slayton wrote. He also responded to Chris Harris of the Los Angeles Chargers saying that Odell was "wide open" in the clip that was shared. "I swear…," Slayton replied.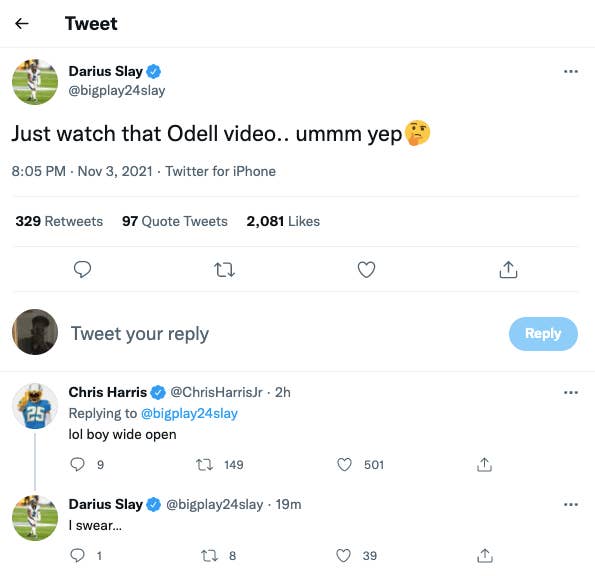 UPDATED 11/3, 4:00 p.m. ET: Baker Mayfield was asked about the video Odell Beckham Jr.'s father posted depicting all the times the Browns QB missed his son.
"I think naturally he wants his son to succeed. I can't blame him for that," he said, per WKYC's Ben Axelrod. "I want Odell to succeed. So that's where we're at."
Mayfield also addressed the idea that he's not throwing OBJ the ball on purpose. 
"Deliberately not throwing the ball to an extremely talented player that I've put in a lot of work with? It's an opinionated statement, I'll say," he said.
UPDATED 11/3, 12:00 p.m. ET: Odell Beckham Jr. was excused from his team's practice on Wednesday, per Josina Anderson. A league source told Anderson that OBJ was "ready to attend practice per usual."
See original story below.
LeBron James took to Twitter on Tuesday morning to make it known that Odell Beckham Jr. will show "why he's special," and also proclaimed "FreeOBJ." LeBron's show of support comes amid issues OBJ has had on the field with the Cleveland Browns as of late.
But with the NFL trade deadline looming, it appears the Browns have no intention of trading the star wide receiver, per ESPN's Dianna Russini. 
That news should come as a disappointment to OBJ's father, who appears fed up with Baker Mayfield. The video that Odell Beckham Sr. posted shows how Mayfield didn't give the ball to Beckham when he was open, with Beckham Sr. responding to a comment of a fan saying "either [Mayfield's] hating on Odell or he just doesn't want him shining frfr" with three green check marks.