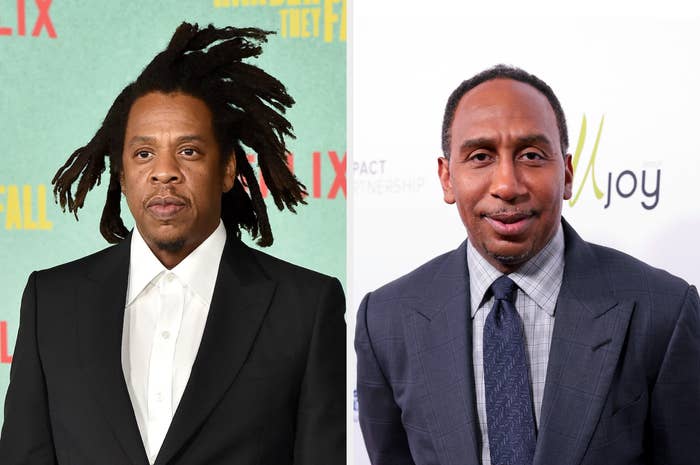 No one's letting Stephen A. Smith forget his bad first pitch at Thursday night's Yankees game.
Smith addressed his pitch on his show First Take on Friday, revealing that Jay-Z texted him about it. "He just text me an article, 'Stephen A. says he's disgusted by his first pitch.' And then he just puts sad pathetic faces attached to it. That's supposed to be my boy," Smith said.
It also seems Derek Jeter called Smith before the pitch to say, "'You better not mess this up.'" After the pitch, Jeter called Smith back and said, "'Well, he's where we're gonna try to save you. You were really playing cricket instead of baseball. That's the excuse you're supposed to use.'"
Smith continued to get teased by his celebrity friends, including Steve Harvey, who called into the ESPN show. "I love you, dog. But I could not believe what I saw," Harvey said as Smith laughed. "I don't know if anyone who has called in today has actually thrown out a first pitch. But I've actually thrown out a first pitch at the Cubs game in Chicago. I walked up to the mound, I'm actually 10, 12 years older than you. I leaned back, I put pepper on it. … What you did yesterday, oh my god."
It seems that Smith was certain that his first pitch would be amazing in the months ahead of the event. According to Bleacher Report, in June, he said on First Take that he would "throw a strike" if given the chance of a first pitch.