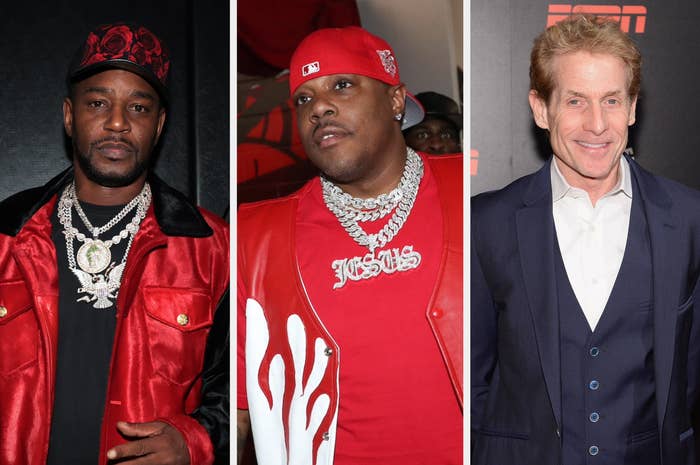 Cam'ron and Mase showed Skip Bayless no mercy in a new episode of It Is What It Is.
Their censure followed a recent episode of Bayless' show, Undisputed, where he bragged about his accomplishments in basketball as a kid. He claims those accolades include winning Athlete of the Year in eighth grade and MVP at basketball camp, and leading his AAU team in scoring.
Killa Cam and Mase took their time when roasting Bayless. "Skip, you be reaching so much, you gotta be fouled out by now," Mase said.
Cam followed, "Skip was playing JV as a junior, that's illegal bro." But he didn't stop there.
"You were probably playing with no Black people in Oklahoma, it was probably segregated," Cam'ron said. "You played in black and white."
The two rappers even had O.J. Simpson join in on the fun, with him taking his turn bashing Bayless. "Girls was playing in the eighth grade," Simpson said. "I ain't buying that."
Bayless came under fire in late September for a comment he made about Deion Sanders and the Colorado Buffaloes.
"Is Deion's Colorado now Black America's Team? Now on @undisputed," Bayless wrote on X. It seems he was attempting to infer just how popular the team has become in college football and beyond, but the tweet didn't sit well with fans and he was slammed for the absurd question.