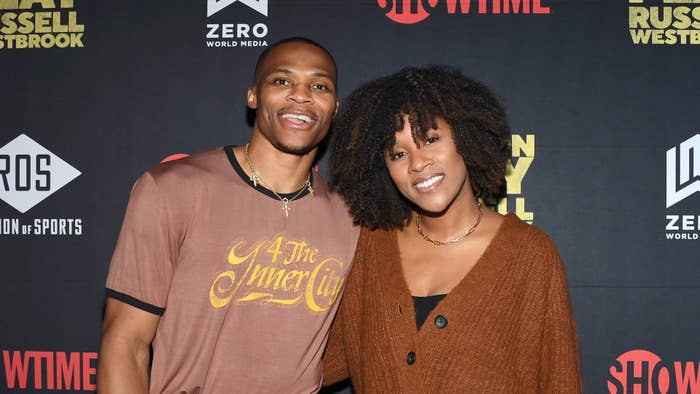 Russell Westbrook's wife isn't biting her tongue.
On Friday night, Nina Westbrook took to social media to accuse Skip Bayless of blocking her on Twitter. The licensed therapist and former UCLA basketball player was seemingly confused over the move, as she believed it was Bayless who was always on the offensive and constantly trashing her husband.
"I just found out that [Skip Bayless] blocked me on Twitter … as though I'm the one constantly harassing him and calling him out of his name," she wrote. "Mr. Bayless. I'm a real person. If you're able to use your platform to degrade my husband and constantly call him out of his name, then at least be adult enough to deal with the consequences of your actions. Don't try to erase me from your reality to make yourself feel better about your choices. I'm still here. There's no need to block me [...]."
Well, it turns out Westbrook was mistaken. Shortly after posting the message, she took to Twitter to confirm she wasn't blocked by the sports commentator; but was still unhappy about the way he's treated her husband.
Bayless has been a vocal critic of Russell Westbrook and the Los Angeles Lakers' poor performance during the 2021-22 season. He continues to question why the Lakers entered the trade for the nine-time NBA All-Star, whom he repeatedly refers to as "Russell Westbrick."
Nina Westbrook is now calling on Bayless to an issue an apology; however, the FOX Sports analyst has yet to publicly respond.