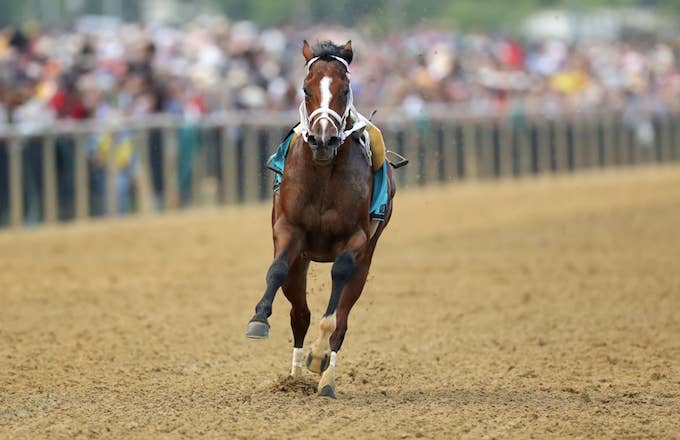 It's been a wild month in the world of horse racing.
Weeks after the controversial Kentucky Derby results, audiences are now debating about which horse came out on top at the 144th Preakness Stakes. OK, fine: War of Will was technically the victor, but Bodexpress was the undeniable star.
The No. 9 horse exploded out of the gate, throwing jockey John Velazquez to the ground. Bodexpress wasn't fazed, though. The horse kept running and running until he passed the finish line—much to the amusement of spectators.
Though he ran the track without a jockey, Bodexpress did not interfere with any of the other horses. Hall-of-famer Valaquez walked away uninjured, but said he was disappointed by Saturday's events.
"He wasn't behaving well in the gate," Velazquez told NBC following the race. "He got me against the wall. Obviously, when the doors opened, I was [thrust] off. I lost my balance, and went off. I'm disappointed. To come into a big race like this. Some things like this happen with horses. But I'm just disappointed."
Check out some of the reaction's to Bodexpress' run in the tweets below.