Derek Fisher Is Reportedly the New Head Coach of the Knicks
According to multiple reports, Derek Fisher is going to be named the head coach of the Knicks soon.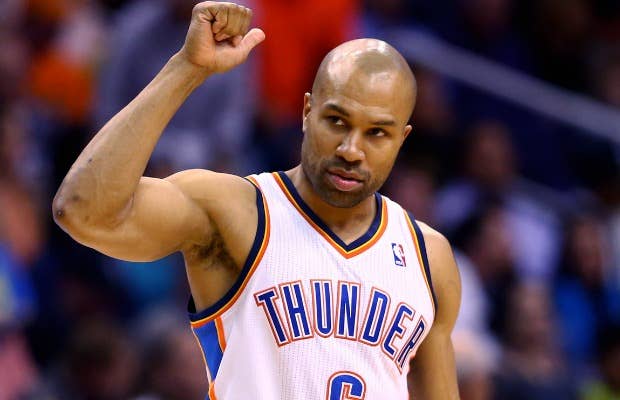 Image via USA TODAY Sports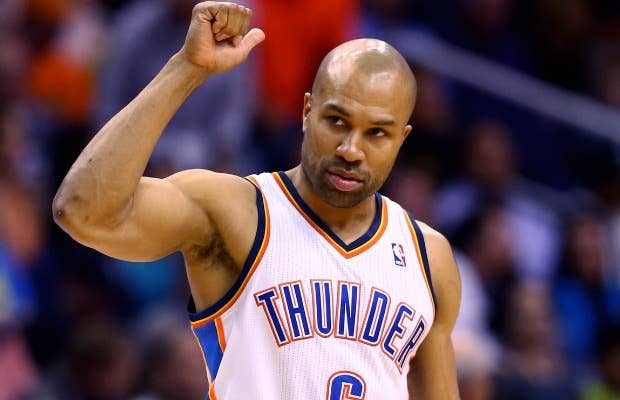 Is Derek Fisher going to be a successful NBA head coach? As of right now, no one actually knows, because he's never been a head coach in the league before. In fact, he's not even technically retired from the league as a player yet.
But according to multiple reports, Fisher is about to become the new head coach of the Knicks. And they seem to be really confident in his ability to coach their team because they are reportedly going to give him a contract worth a lot of money:
Derek Fisher is finalizing an agreement on a 5-year, $25 million deal to become the Knicks coach, league sources tell Yahoo.
Five years for $25 million? That seems like too much money to give to a guy without any NBA coaching experience. But after missing on the chance to sign Steve Kerr to a deal last month, we're guessing the Knicks are willing to pay whatever they have to to land Fisher.
Stay tuned for an official announcement from the Knicks soon.
RELATED: The 30 Biggest Fails in New York Knicks History
[via @WojYahooNBA]