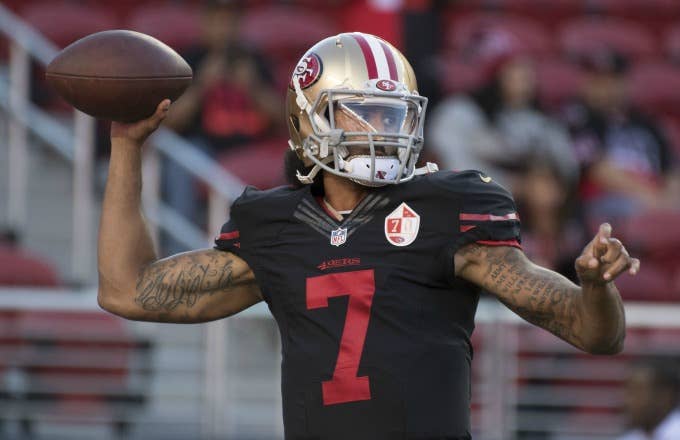 Colin Kaepernick has made plenty of headlines through the first five weeks of the NFL season, but it hasn't been because of the way he's played out on the football field. Kaepernick has stayed in the news as a result of his decision to protest the national anthem by taking a knee during it before games, but once the games have kicked off, he has served as a backup for Blaine Gabbert and hasn't actually gotten the opportunity to play.
That is all going to change this week when the 49ers take the field against the Bills. Gabbert put forth another mediocre effort against the Cardinals last Thursday night, so San Francisco head coach Chip Kelly has ultimately decided to pull the plug on him and insert Kaepernick into the starting lineup this week. He made the announcement while speaking with reporters on Tuesday afternoon:
Kelly also explained his decision by saying that he needs to inject some life back into the 49ers offense, and he's hoping Kaepernick will help him do it:
The 49ers will play the Bills in Buffalo at 1 p.m. on Sunday. All eyes will most definitely be on Kaepernick both before and during the game.