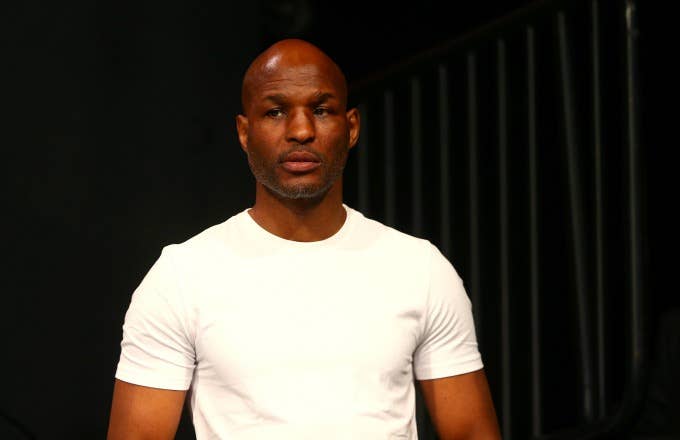 At the age of 49, Bernard Hopkins is the oldest boxer to ever win a world title, the oldest boxer to defend a world title, and the oldest boxer to unify one of boxing's weight divisions. But despite all of that, Hopkins—who is set to fight Sergey Kovalev on Saturday—doesn't think he gets the respect that he deserves. And he believes that it's because of his race.
"[It's] because I'm black," he told ESPN in a new interview. "What do you think if my name was Augustine? Stern? Cappello? Marciano? Don't you understand the conflict of interest?"
Hopkins also believes that if he wasn't black, he would be a bigger name than he is today.
"If I was any of those names of any other background, I'd be on every billboard and every milk carton and every place to be. If we're talking 'American Dream,' here's a guy who almost threw his life away and he took this great country's great attributes and used it—do for self, work hard, and be a law-abiding citizen. I've done that for 26 years. If you really look at it, I have done the 'American Dream' that people have died on boats to come here to live. I have done all of that and then you look back and say, 'Wait a minute, what's wrong here?' A lot of people are not bold to say it, but I am."
Hopkins has never shied away from speaking openly about race. Back in 2011, he made some controversial statements about Donovan McNabb. But do you think he has a point with his latest comments?
Hopkins (55-6-2, 32 KOs) will fight Kovalev (25-0-1, 23 KOs) on Saturday night at the Boardwalk Hall in Atlantic City, N.J.
[via CBS Sports]