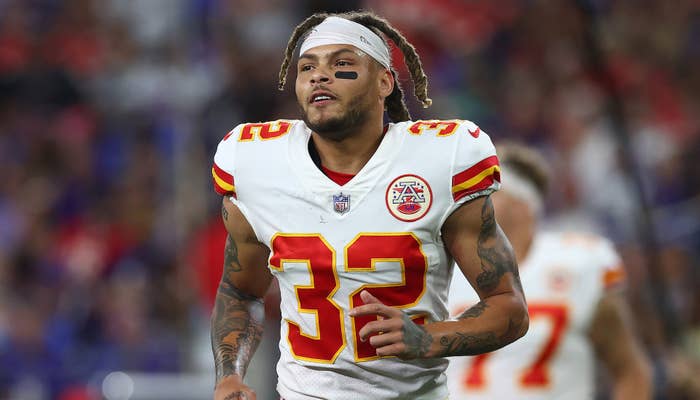 The Kansas City Chiefs' Super Bowl hangover worsened Friday, as safety Tyrann Mathieu and linebacker Anthony Hitchens feuded with fans on social media over the team's recent struggles.
After a Chiefs-focused Instagram account asked fans to rank the worst moves by Chiefs general manager Brett Veach, which included Hitchens' five-year, $45 million contract among the options, Mathieu and Hitchens jumped in the comments section to defend the organization.
"All we did was go to 3 AFC championship games and 2 Super Bowls and 1 SB win in my first 3 years here so far. Y'all fans will never be satisfied it's sad!" Hitchens wrote.
"These boys will never understand talk big on internet but want pics and autographs in person haha," the Chiefs linebacker added. ".. me my family and kids family 'that don't exist yet' are set for life !!! Y'all keep trolling put y'all phones down and go get some money , BTW y'all opinions don't matter!!" 
Mathieu then jumped in to defend his teammate, writing, "This might be one of the most toxic fan bases in all of sports."
Check out Mathieu and Hitchens' comments below.