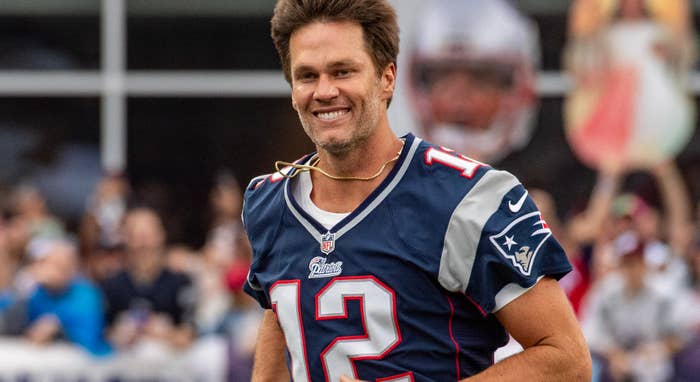 Deion Sanders' University of Colorado football team remains undefeated following a comeback win Saturday over Colorado State.
The Buffaloes' thrilling victory was spearheaded by Deion's son and Buffaloes quarterback, Shedeur Sanders. With Colorado trailing 28-20 with 2:06 left in the fourth quarter, Sanders led the offense on 98-yard game-tying drive, which was capped off by a two-point conversion that sent the game into overtime.
Following Colorado's double overtime win, Sanders told ESPN his clutch performance was inspired by Tom Brady.
"At the two [2-yard line], all I was thinking was Brady mode," Sanders said. "That's it. Simple. You left too much time out there."
Shedeur added, "We talk after every game. I'm sure he's going to text me in a second. But that's all I was thinking is Brady mode, if he can do it, I can do it. We're just alike."
On Sunday, Brady hopped on social media to respond to Shedeur's remarks.
"I just want to go Shedeur mode at one point in life," Brady wrote alongside a photo of Sanders.

Game recognizes game.