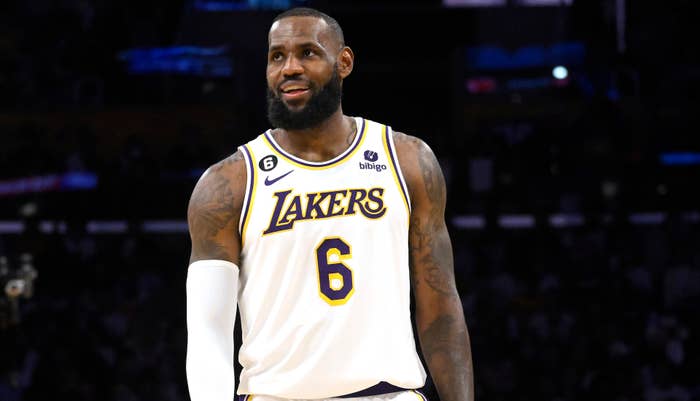 NBA 2K24 will honor LeBron James with his own era in the upcoming installment of the iconic hoops game.
2K Sports announced the news on Tuesday, revealing that NBA 2K24 will add a fifth era to its MyNBA mode, which debuted in 2K23 with four definitive periods: the Magic vs. Bird Era of the 1980s, the Jordan Era in the '90s, the Kobe Era that defined the 2000s, and the current decade's Modern Era.
The game's official description reads: "The rise of the modern super teams - Will LeBron James and the Heatles go for not five, not six…? What about the MVP trio of Durant, Harden, and Westbrook in OKC? It's all up to you."
This year's release, due out Sept. 8, will be highlighted by the LeBron Era, which will let players relive James' journey from taking his talents to South Beach in 2010 to winning back-to-back titles with the Miami Heat in 2012 and 2013, from returning to Cleveland in 2014 and battling the superteam Warriors to joining the Lakers in 2018 and breaking the all-time scoring record in 2022.
"We're excited for fans of MyNBA to play the all-new experiences this game has to offer this year," Erick Boenisch, VP of NBA Development at 2K said in an official statement. "MyNBA Eras continues to put players in control of the NBA's future and past, now including a vital part of NBA history with the LeBron Era."