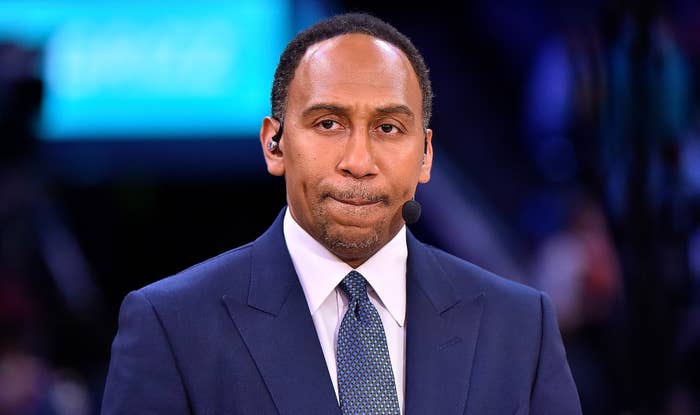 In a recent appearance on JJ Redick's Old Man and the Three podcast, Stephen A. Smith spoke about his background in politics, revealing that he was approached to run for Senate in Pennsylvania last decade.
"When ESPN let me go in 2009, I appeared on Fox News, MSNBC and CNN 150 times," Smith said. "I honestly thought that could be a possibility. In 2015, one of those networks, CNN actually interviewed me for my own show, on CNN. I can honestly tell you I believe, that if I were in politics, it might have got me killed because of the world we're living in."
Stephen A. went on to reveal that he was recruited by Ed Rendell, the Democratic governor of Pennsylvania from 2003 to 2011, to run for Senate.
"One time I was approached by Gov. Ed Rendell in Pennsylvania — he wanted me to run for Senate," Smith shared. "He said, 'You should do it.' I said, 'I'm not a liberal; I'm not a conservative either.' He said, 'It don't matter with you, you're a voice that needs to be heard.' He told me this close to 10 years ago."
The possibility of Stephen A. Smith arguing on the Senate floor has resulted in countless reactions from people on social media. Check them out below, and listen to Stephen A. Smith's full conversation with JJ Redick on all major podcast platforms.