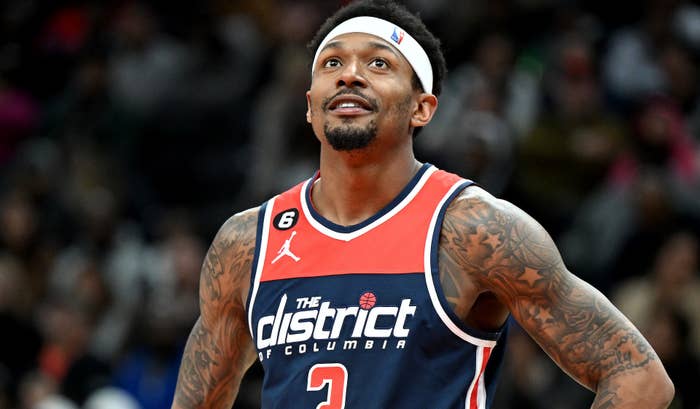 The Washington Wizards are finalizing a trade to send All-Star guard Bradley Beal to the Phoenix Suns, NBA insider Shams Charania reports.
The deal will send Beal to the Suns for a package that includes Chris Paul, Landry Shamet, several second-round picks and multiple picks swaps.
A three-time All-Star and one-time All-NBA selection, Beal missed 32 games during the 2022-23 season due to a hamstring injury. In the 50 games he anchored Washington's backcourt, Beal averaged 23.2 points, 3.9 rebounds, and 5.4 assists per game. Meanwhile, the 29-year-old is just two years removed from his career-best 2020-21 campaign in which he averaged 31.3 points per game.
Once the deal is finalized, which ESPN's Adrian Wojnarowski reports "could take a few days for the full framework to be completed," Beal will form a Big 3 in Phoenix alongside Phoenix's All-Star duo of Kevin Durant and Devin Booker.
Back in February, KD landed in Phoenix after the Brooklyn Nets traded Durant and T.J. Warren to the Suns in exchange for Cam Johnson, Mikal Bridges, Jae Crowder, four first-round picks, and a 2028 pick swap.
The Suns lost to the eventual champion Denver Nuggets in the second round of the 2023 NBA Playoffs, but not before Durant and Booker cemented themselves the best offensive duo in the league, averaging 29.4 and 33.7 points per game, respectively, over the course of the first two playoff rounds.
Scroll down to see how the NBA world is reacting to the massive trade.