LaMelo Ball Says He Has No Regrets About Skipping College for NBA: 'We Don't Need School'
In a recent profile for 'GQ,' the NBA's reigning Rookie of the Yea, LaMelo Ball, opened up about leaving high school and skipping college for the NBA.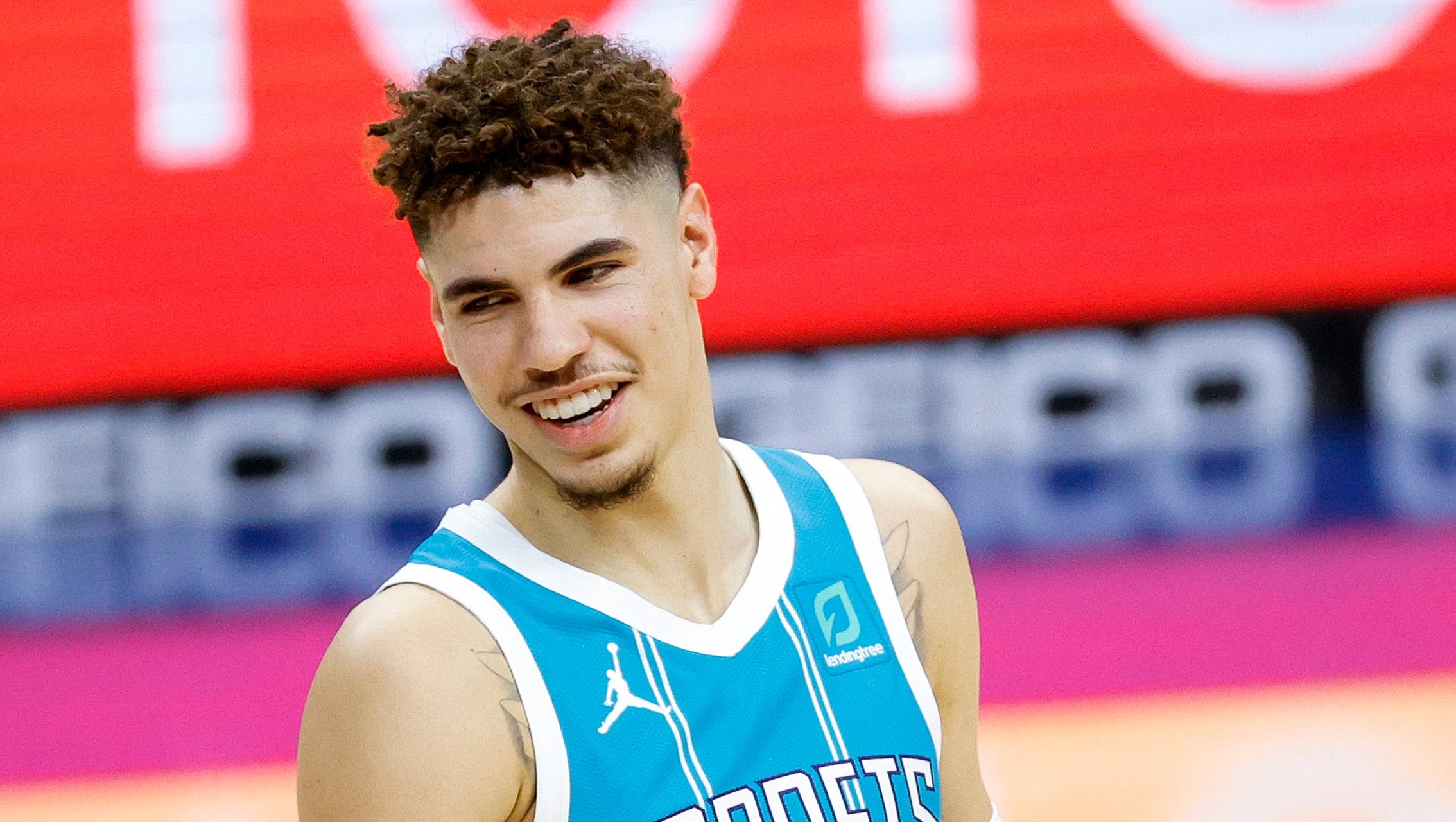 Getty
Image via Getty/Tim Nwachukwu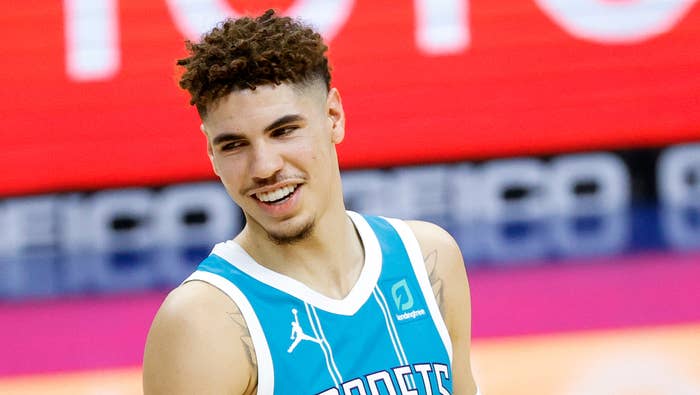 UPDATED 8/17/21, 5:48 p.m. ET: LaMelo Ball took to social media to offer some clarification to comments he made regarding higher education.
"Let me rephrase… school not for everybody," he wrote. "Now if u wanna b a doctor… Betta take that ass to scoo."
He continued, "So please don't b going to ya mommas talkin bout some ion wanna do school 'melo said u don't need it' when u not like tht and not all the way invested in ya Plan A which in my case was the (league)."
See original story below.
Fresh off winning the NBA Rookie of the Year award, Charlotte Hornets guard LaMelo Ball said he has no regrets about his unorthodox path to the league.
During a recent GQ profile, the 19-year-old shared his thoughts about leaving high school and skipping college in favor of playing professionally overseas en route to the NBA.
"You wanna go to the league, so school's not your priority," Ball said. "We not trippin' off school. We not dumb. We know how to learn. We don't need school. And school not even teachin' you shit — what the f*ck is school?"
Of course, Ball has reason to have courage in his convictions. After skipping his junior year and part of his senior year to play professionally overseas, first in Lithuania and then in Australia, the California native was selected as the No. 3 overall pick in the 2020 NBA Draft.
From there, Ball captured the NBA Rookie of the Year award on the strength of averaging 15.7 points, 6.1 assists and 5.9 rebounds per game for Charlotte this season. He also shot 35.2% from 3-point range, overcoming a wrist injury late in the season before helping lead the Hornets to a spot in the play-in tournament.