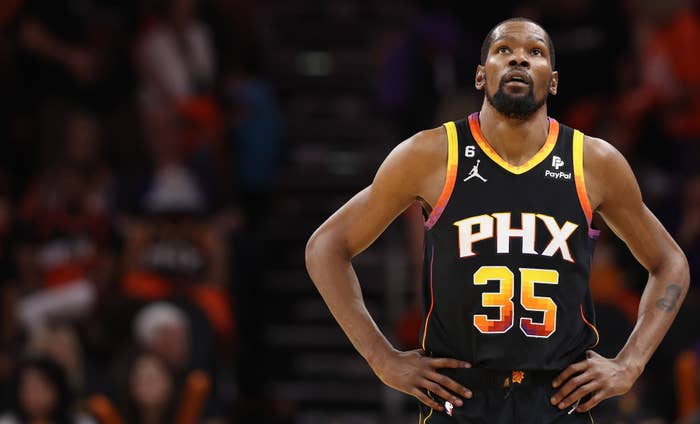 Julius Erving is calling out several NBA superstars for pioneering the league's superteam era.
During a recent interview with Joy De'Angela, the Hall of Famer criticized players such as Kevin Durant, LeBron James, and James Harden for switching teams multiple times throughout their careers, which Dr. J claims has not "helped the game."
"These guys, since prisoners are running the show and not the warden," Erving said. "It's just where a star player on the team is like, `Oh, screw this city and all the support that they've given me and I'm going south. I'm going to Florida. I'm going to L.A. I'm going to Texas or I'm going somewhere else. These decisions, and they're business decisions and I understand, but they have not helped the game. They have not help keep parity within the game when you build these super teams."
Dr. J continued by sharing his thoughts on Damian Lillard, who earlier this month asked the Portland Trail Blazers to be traded. Erving believes Dame deserves a chance to chase a title elsewhere since he's spent his entire career in Portland.
"Wherever he goes, he probably will finish his career because of his age and the fact that he's played 12, 13 years and he wants to have a chance at winning a championship and he doesn't think he can get it [in Portland]," Erving said.
Erving continued by comparing Dame's situation to KD, who in the past seven years has changed teams three times, leaving Oklahoma City for Golden State, before taking his talents to Brooklyn en route to his current stop in Phoenix.
"That's a good reason [to leave] but a guy 26 or 27 just wanting to hop around? How many times has Durant hopped around?" Erving said. "Look at how many times Durant has hopped around. No, for real, OKC, then Golden State, now he's in Phoenix."
Watch Dr. J share his thoughts on the superteam era in the clip up top.