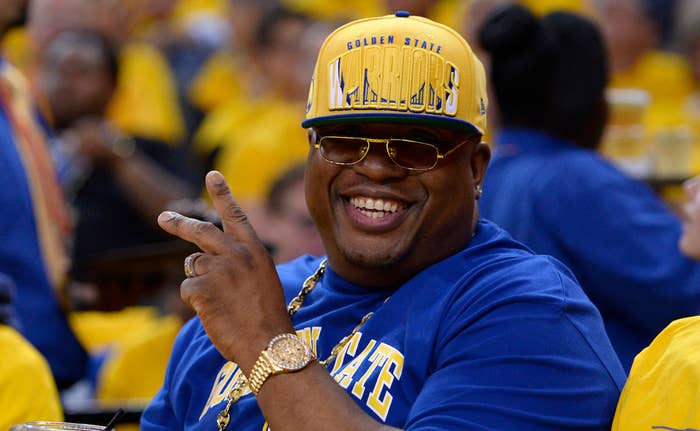 Bay Area hip-hop legend and longtime Golden State Warriors fan E-40 has released a statement following his ejection from the team's game against the Sacramento Kings on Saturday. 
Footage of the incident has circulated social media, and sees E-40 getting escorted out of the arena while appearing to argue with a white woman in the stands.
"On Saturday night, I was subjected to disrespectful heckling over the course of the Warriors-Kings game in Sacramento," E-40 said in a statement. "During the fourth quarter, I finally turned around and addressed one heckler in an assertive but polite manner. Yet, shortly thereafter, Kings' security approached me, assumed that I instigated the encounter and proceeded to kick me out of the arena."
E-40 went on to allege that he was kicked out of the arena due to "racial bias," while calling on the Kings organization to investigate the "appalling conduct that transpired."
"Unfortunately, it was yet another reminder that — despite my success and accolades as a musician and entrepreneur — racial bias remains prevalent. Security saw a disagreement between a Black man and a white woman and immediately assumed that I was at fault."
He added, "I was absolutely humiliated by the Kings' security team and I'm calling on the franchise to investigate the appalling conduct that transpired."
Read E-40's full statement below.