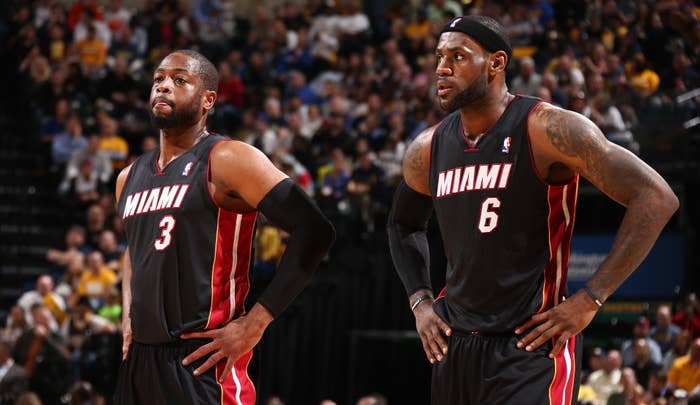 Dwyane Wade credits Kobe Bryant winning his fifth ring with the Miami Heat superstar deciding to recruit LeBron James to join him in South Beach in 2010
D-Wade opened up about that fateful summer during a recent appearance on Tony Parker's Skweek Show. Back in June 2010, Kobe led the Lakers to back-to-back championships with a win over the Boston Celtics in the NBA Finals, which gave Bryant his fifth ring.
As he explained in the below clip, Wade picked up the phone and called LeBron after he finished watching Kobe and the Lakers beat the Celtics in Game 7 of the 2010 NBA Finals.
"I remember cutting my TV off as soon as Kobe ran and grabbed that ball I was like, 'LeBron, so what you gonna do,'" Wade recalled. "That was our summer free agency. They [Lakers] were dominating. Kobe was winning all these rings. I was like, 'Hold on, now he got five and we got 1? Like, no. That changed the league."
Of course, Wade's recruitment of LeBron was a success, as James announced that he'd be taking his talents to South Beach later that summer during ESPN's The Decision.
Over the next four seasons, LeBron and Wade (alongside Miami's third banana, Chris Bosh) led the Heat to four straight NBA Finals appearances. James was dominant in the 2012 and 2013 NBA Finals, carrying Miami to back-to-back championships as he secured the first two of his four championship rings.