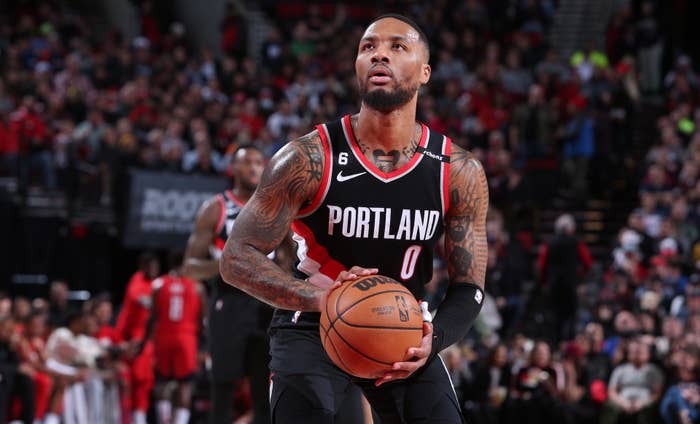 Damian Lillard is the rare All-Star in his generation who's played his entire career for the team that drafted him into the NBA.
During a recent interview with ESPN's Baxter Holmes, the Portland Trail Blazers' perennial All-NBA guard shed light on why he's comfortable playing out his career in Portland, rather than join forces with another NBA superstar in an effort to chase a ring.
In order to hammer home his point, Dame mentioned Russell Westbrook, who, not long after winning NBA MVP in 2017, has played for four different teams in the past four seasons. Earlier this month, Westbrook was traded from the Lakers to the Utah Jazz, before his contract was bought out, landing him with the Los Angeles Clippers.
"You look at Russell Westbrook," Lillard explained. "You leave OKC for Houston, then James Harden decided he's leaving, now Russ is traded to D.C., then you get traded from D.C. to the Lakers, now you're on your fourth team in four years, and in your second year on the team, everybody is talking about how they should trade you. Now you're coming off the bench. This dude is a Hall of Famer, an MVP. It's an example that the grass isn't always greener."
While Lillard has yet to win a title, the 32-year-old future Hall of Famer has cemented his status as one of the greatest Trail Blazers ever, earning six All-NBA selections, including one first-team nod (2018), four second-teams (2016, 2019-21), and one third-team selection (2014).