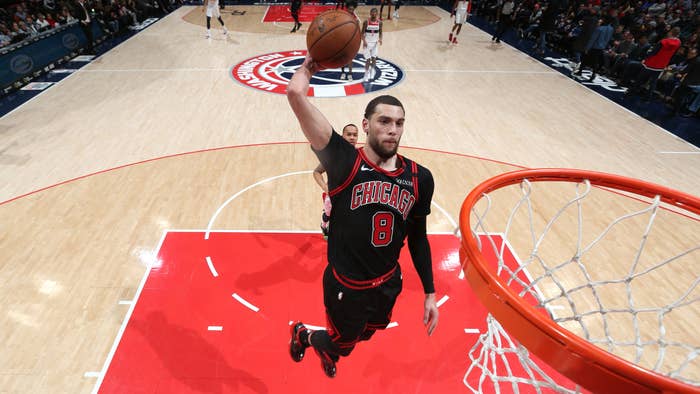 Not many people would have expected to see the Chicago Bulls tied for the best record in the Eastern Conference at the All-Star break before the season began. But that's the beauty of sports, you can predict and speculate all you want, but nothing truly matters until the games are played and the season is actually underway.
For Zach LaVine and the rest of the Bulls, that criticism helped fuel the fire for their best first half in recent history, and will only continue to do so after the All-Star break. Sunday night, LaVine will play in his second All-Star Game, while his teammate DeMar DeRozan was voted as a first-time starter, making his fifth overall appearance in the game.
On top of that, LaVine is an All-Star Saturday Night veteran, as he'll be competing in his second consecutive 3-point Contest and is considered one of the greatest Dunk Contest participants ever, winning back-to-back titles in 2015 and 2016.
"I know which of the two I'm better at," LaVine tells Complex. "I have two trophies in my case for the Dunk Contest and I don't have any for the three-point contest yet, but hopefully that can change tonight."
Just a few days after Zach LaVine starred in a new Mountain Dew ad alongside It's Always Sunny in Philadelphia's Charlie Day, we caught up with LaVine at The Block in Cleveland just a few hours before All-Star Saturday Night to talk about the Bulls' first half success, All-Star Weekend, and more.
(This interview has been edited and condensed for clarity.)