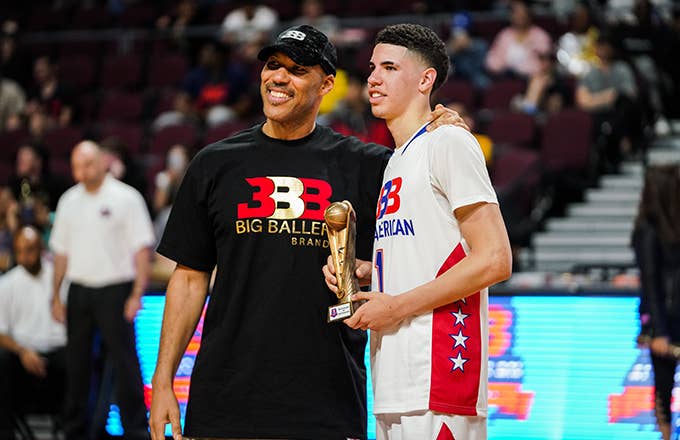 Last month it was reported that Lonzo Ball had parted with Big Baller Brand's co-founder Alan Foster, allegding that he stole $1.5 million from him. Following this, it was expected that Lonzo would be taking full control over his career, moving out from under the shadow of his father LaVar. Despite this,Yahoo Sports says that sources close to the family and the league indicate that LaVar is still pulling the strings, and he's looking to get all three of his sons on the same team.
Lonzo was apparently all set to break out on his own in the new season, but sources claim that LaVar has since been meeting with numerous NBA agents on the behalf of Lonzo. Even more interestingly, he's been asking agencies if they are able to pair all three of his sons, LiAngelo, LaMelo, and Lonzo, on the same NBA team. The Big Baller Brand hasn't been doing too well, which has resulted in some agents being concerned with the financial situation of the family, however. 
Multiple agents have already reached out to Lonzo Ball to gauge interest, but they've reportedly been put off when learning that LaVar is still in charge of his career. It should be noted that Lonzo is suing Alan Foster for fraud, which might explain why he was happy to let his father continue to run the show.