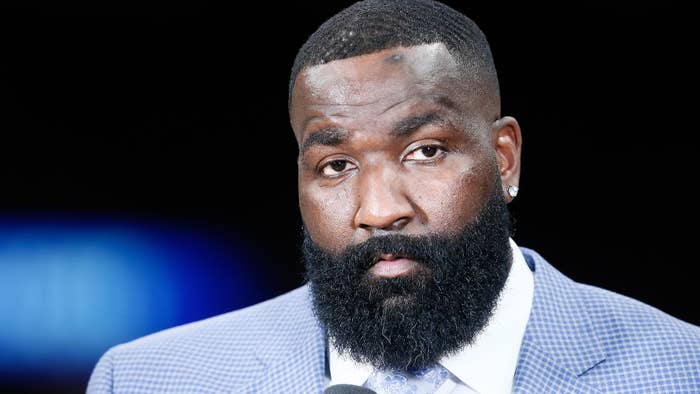 A lot of former Boston Celtics players have an issue with Ray Allen since he signed with rivals the Miami Heat after the 2011-12 season, but Kendrick Perkins says there's another reason why Rajon Rondo in particular doesn't like Allen. In an interview on SirusXM NBA Radio, Perkins explained that tensions between the two predate Allen's move to Miami.
"It was a point in time where Rondo was up there as probably like top five point guards in the league," Perkins said. "You had Derrick Rose, you had Chris Paul, and then the next person that was coming to mind was Rondo. Like a Tony Parker, but Rondo was right there. He was making multiple All-Star games, breaking assists records, getting triple doubles. ... And it was the 2009-2010 season—no, 2008-2009, where [it] came up that, you know, New Orleans was—Chris Paul wanted out, I guess. And it was rumors started to circulate and it was brought to the table that what if we trade Rondo and get CP." 
He went on to explain that his teammates Kevin Garnett and Paul Pierce weren't interested in getting Chris Paul, but Allen wanted it to happen. "Ray was like, 'Nah, let's do it,'" said Perkins.
When Rondo ended up finding out about the situation, he wasn't too happy about it. "It was even to the point where we brought boxing gloves to the gym and they got on boxing gloves," Perkins added. "We made them box it out for like two rounds."
When asked about the boxing matches the team supposedly had behind closed doors, Perkins indicated this wasn't the only time it happened. "We used to have fights all the time, but that's the thing I think, and Rondo never got over that," he concluded. The two were still teammates for a number of seasons following that, and ever since Rondo has held his grudge against Allen.