Carmelo Anthony Announces Retirement From NBA After 19 Seasons
After 19 seasons, ten-time NBA All-Star Carmelo Anthony has announced his retirement.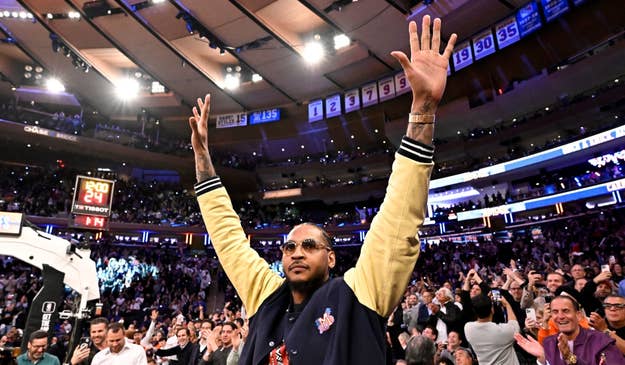 David Dow/NBAE via Getty Images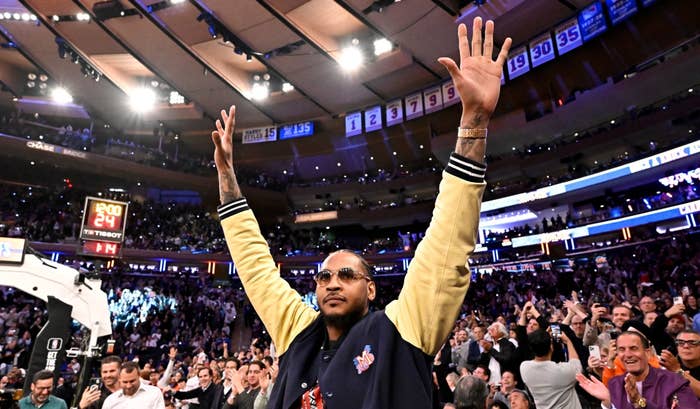 Ten-time NBA All-Star Carmelo Anthony has announced his retirement after 19 seasons.
On Monday, Anthony confirmed the news with a video recapping his lengthy NBA career. "I remember the days when I had nothing, just a ball on the court and a dream of something more," said Anthony, who turns 39 next week. "My purpose was strong. My communities, the cities I represented with pride, and the fans that supported me along the way. I am forever grateful for those people and places because they made me Carmelo Anthony. But now the time has come for me to say goodbye. To the court where I made my name, to the game that gave me purpose and pride."
He said the decision to retire is a "bittersweet goodbye," because he's excited to see what the future holds for his son, Kiyan Carmelo Anthony. "My legacy, my son, that's in you. I will forever continue through you," he added. "Because the time has come for you to carry this torch. So Kiyan, chase your dreams. Let nothing hold you back. Let nothing intervene. My legacy, now and forever, lives on through you. And I will always be proud of all that you do. Peace."
Throughout his NBA career, Anthony played for the Denver Nuggets, the New York Nicks, the Oklahoma City Thunder, the Houston Rockets, the Portland Trail Blazers, and the Los Angeles Lakers. Prior to the 2003 NBA Draft, he played for the Syracuse Orange, where he was named the NCAA Tournament's Most Outstanding Player. He was honored as one of the greatest players in NBA history in 2021 when he was selected for the NBA 75th Anniversary Team.