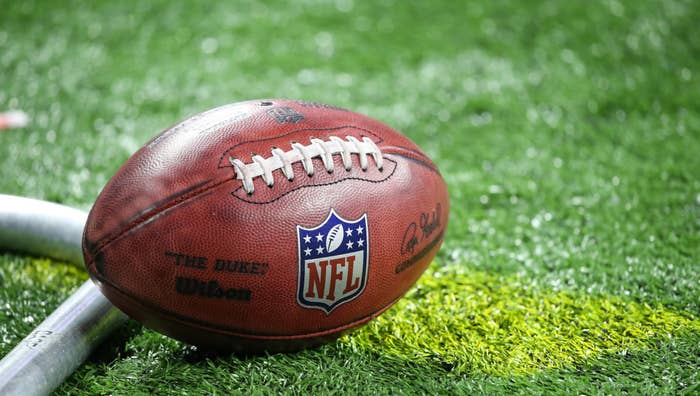 The NFL has approved a rule that would give both teams possession of the ball in overtime of playoff games, ESPN's Adam Schefter reports.
Schefter also reported that the rule—which was reviewed by NFL owners and comes after the Buffalo Bills' memorable postseason loss to the Kansas City Chiefs, which occurred after Josh Allen never saw the field in OT—will not affect regular season games.
Several coaches within the league have been divided on the potential rule change in recent days, with teams offering different ideas for how a change should go down. The Indianapolis Colts and Philadelphia Eagles suggested that each team should possess the ball in overtime, while the Tennessee Titans offered the idea of a two-point conversion needed for the win, per CNBC. 
Of course, a strong voice for the change has been Bills coach Sean McDermott. As Ian Rapoport points out, "had this been the case during this year's playoffs…. [Bills QB] Josh Allen would have taken the field with a chance."
The now-former rule, as CNBC shares, had been in place for 12 years, and at least 24 of the 32 NFL owners had to approve amending it for the change to occur. Since 2012, 10 of 12 overtime games in the postseason have been won by the team that won the coin toss, per the Associated Press. 
"There is a defense on the other side of the ball," Houston Texans coach Lovie Smith told CNBC. "When you kick the ball off … you can take it away, score right there, and you win. There's a reason why we had these rules in place for this long period of time."