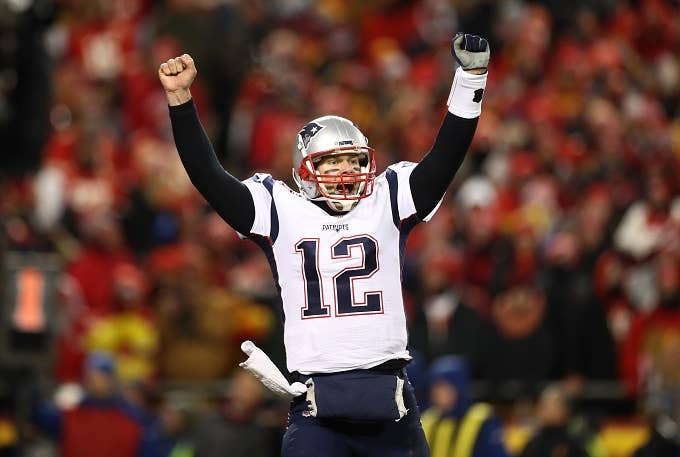 The Patriots defeated the Rams by a score of 13-3 in Super Bowl LIII.
The matchup offered the chance for the new school of the NFL to make a statement with a win from young coach Sean McVay and his high-powered offense. When it came down to it, the speedy play of the Rams wasn't enough to overcome the league's inertia and the season ended with yet another Patriots championship. 
Bill Belichick and Tom Brady hoisted the Lombardi Trophy for the sixth time. The game that was touted as a matchup of a jaw-dropping team of highlight makers versus the steady competence of the Patriots turned into a rock fight, with a pair of field goals marking the only scores until the fourth quarter. Eventually, the Rams broke in the face of Tom Brady and Bellichek's planning, giving up a single touchdown on a run from Sony Michel. 
The Patriots put the game away with another field goal with two minutes left in the game. The win made Belichick the oldest coach to ever win the Super Bowl. The win also gave Brady and Gronkowski a Super Bowl win at a time where it's not entirely certain if the pair will return to the NFL given their advanced age (for the sport). 
The win makes Brady the oldest quarterback to ever win the Super Bowl again, beating his own record by winning the championship game at 41 years of age.