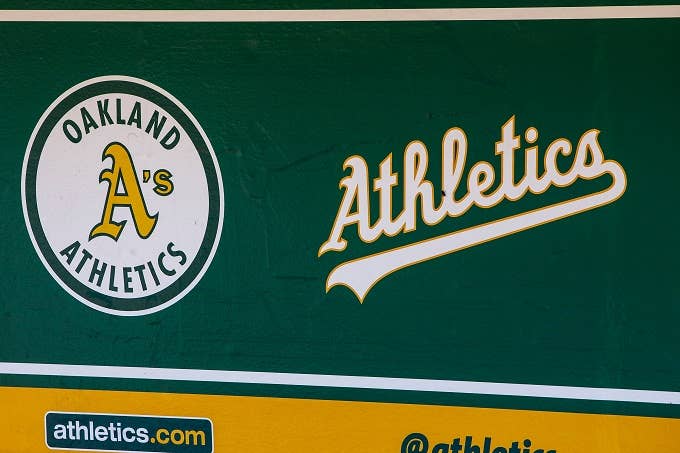 A fan who tossed a 96-mph fastball at the Colorado Rockies' speed pitch challenge booth might actually make it to the big leagues.
23-year-old Nathan Patterson became a bit of a viral sensation after his brother shared video of him throwing heat outside of the Rockies' stadium last month. It took about two weeks for the Oakland Athletics to sign him to a contract.
Patterson pitched in high school, but told MLB.com that he hadn't pitched for several years before messing around at a minor-league game last August and hitting the mid-90s at another pitching booth. The realization that he could still throw lit a fire under Patterson, who began training, only to be hit by a car in December. He started to talk to the A's organization and joined a rec league to keep working on his arm. A few days after Patterson's brother posted the video, Oakland called Nathan up. 
Patterson, for his part, is ecstatic.
"Words cannot describe this feeling and I cannot thank everyone enough who has been part of this journey so far!" he wrote on Instagram. "My family has given me nothing but constant love and support throughout the last 9 months as I pursue a dream of mine that I've had since I was a little kid."