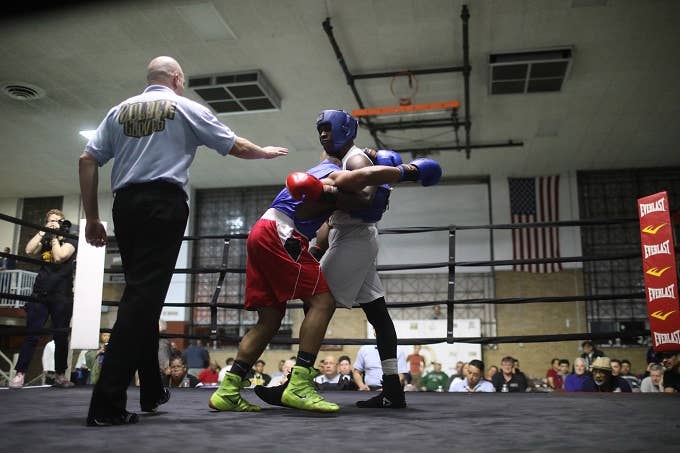 One of the two brothers who allegedly helped Empire actor Jussie Smollett stage an assault, won Chicago's foremost amateur boxing competition on Friday. 
Abimbola "Abel" Osundairo—who police claim took a payment from Smollett along with his brother for a falsified assault that was made to look like a hate crime—won his Chicago Golden Gloves championship fight in the first round by way of technical knockout. According to the Chicago Tribune, Osundairo was competing in the senior novice division, which contains inexperienced fighters under 178 lbs.
Osundario told reporters that he was uninterested in talking about anything beyond his win after the match. While the attitude is understandable given all the attention that's been on the pair, they can't say the press has been all bad. The two brothers allegedly involved in the attack saw a surge in interest in their fitness business after the allegedly mocked-up attack.
As for Smollet, the charges against him related to the attack were dropped when prosecutors felt that they might not be able to prove the hoax. However, the city of Chicago is suing the actor for $130,000, citing costs for the investigation into the attack.