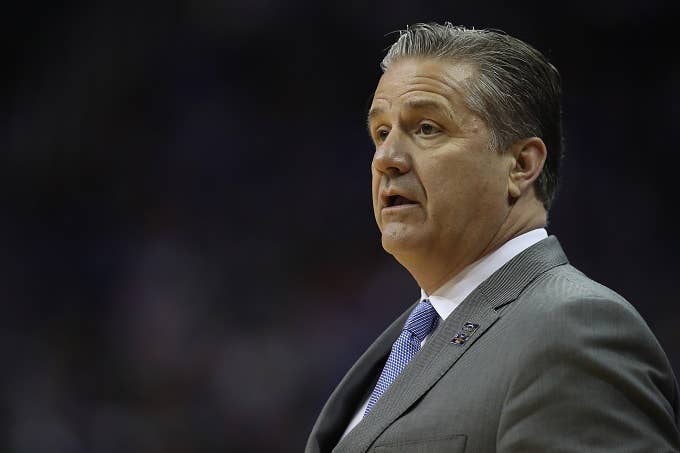 John Calipari coaches a college basketball powerhouse, so it's not often that he has to admit he was wrong. However, that's exactly what the University of Kentucky coach did when speaking on letting Zion Williamson end up inDuke.
"We recruited Zion. I probably missed him a little bit," Calipari said while visiting The Dan Patrick Show. "I knew he was going to be good, I didn't know he was going to be this good. I knew he could dominate, but not like he's done."
Calipari said he realized the magnitude of his mistake after Duke played Kentucky and he was able to see the big man in action against his own squad. The Blue Devils blew out the Wildcats, 118-84, in that November match.
"When we played against him, I walked off the court and said, 'I missed on another one!' I knew he'd be good…the kid's off the chain," he said. 
Calipari admitted previously that he went on a trip to scout Tyler Herro while sending an assistant to scout Williamson. Calipari told the Louisville Courier-Journal that he was told Herro was committed to playing for Kentucky. 
"When you're doing what I do and as hard as this is here and as much as you have to do in a short period of time, you don't have a whole lot of time for B.S.," Calipari said. "You just don't. You have to keep it real. The only kind of guys that really will be into that are the guys that really want to play for us. ... The word came back that that was the case with Tyler."
Williamson courted offers from Kentucky, Duke, and both Carolinas before ultimately signing on with Duke. Both the Blue Devils and Calipari's Wildcats were eliminated in the Elite Eight this season.