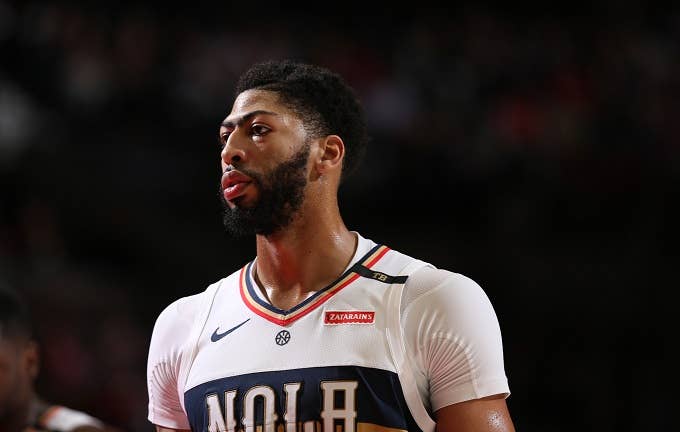 Anthony Davis has been fined $50,000 by the NBA for being a bit too honest about his wishes. 
The Athletic's Shams Charania reports that Davis was fined for violating the league's CBA when his agent went public with his trade request. 
"Pelicans star Anthony Davis has been fined $50,000 for his representative, Rich Paul, going on the record for trade request, violating CBA," Charania wrote on Twitter. 


Yesterday, NBA insider Adrian Wojnarowski broke the news that Davis and Paul were requesting a trade from New Orleans. 
"Agent Rich Paul has notified the New Orleans Pelicans that All-NBA forward Anthony Davis has no intention of signing a contract extension if and when presented and that he has requested a trade, Paul told ESPN on Monday," Woj revealed on Twitter.
NBA internet was instantly aflame with speculation. We've already made the case for a Lebron-AD Lakers and we're far from alone. But the news that kicked off the buzzing was against the rules, so Davis got dinged. Of course, $50K is a drop in the bucket compared to what teams are willing to pay in the upcoming bidding war for the All-World talent so we're sure The Brow isn't sweating it too much.