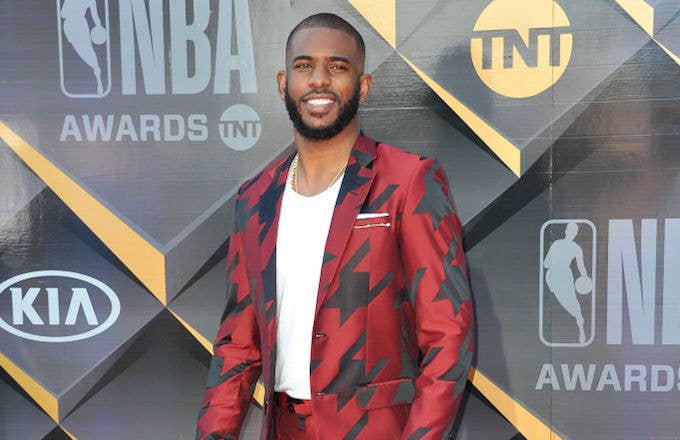 Chris Paul is officially sticking around H-Town. The Houston Rockets and the point guard have reached an agreement on a four-year, $160 million maximum contract, according to ESPN.
Aside from the fact that this is a huge deal—he's getting paid more per year than Kevin Durant and Paul George—CP3 suggested on Twitter that he has some unfinished business to take care of during his next four years with the Rockets.
League sources told ESPN that Paul never considered leaving the Rockets in free agency, and the 33-year-old is definitely ready to have another chance to unseat the Golden State Warriors in the Western Conference finals, and maybe even snatch a championship ring.
The 2017-18 season was Paul's first year with the Rockets after leaving the L.A. Clippers in an opt-in-and-trade deal. Paul and MVP James Harden took the Rockets to the NBA Finals with a 65-17 record before losing to the Warriors in the Western Conference Finals. Paul was benched in Game 6 of that series with a hamstring injury after the Rockets secured a 3-2 lead; the team would ultimately bow out the next game.