McKayla Maroney Condemns 'Disgusting' Abuse at Hands of Dr. Larry Nassar and Multiple U.S. Gymnastics Orgs
"I had a dream to go to the Olympics and the things I had to endure to get there were unnecessary and disgusting."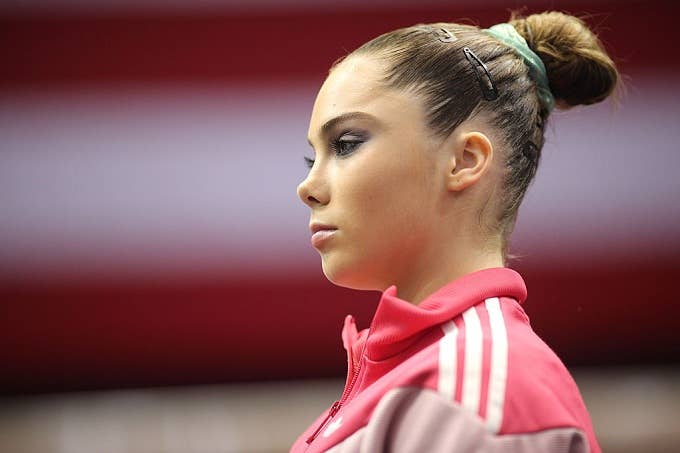 Getty
Image via Getty/Tim Clayton/Corbis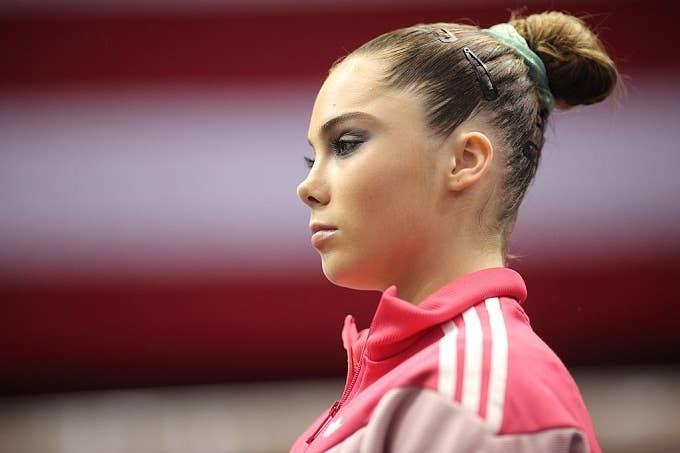 This week Larry Nassar is being sentenced for sexually abusing dozens of minors during his last two decades as a physician. During sentencing, the judge set aside several days to hear victim impact testimonies from over a hundred women and their families. Among those testifying against Nassar is Olympic gold-medal winner McKayla Maroney, who was assaulted by Nassar while he served as the physician for the USA Gymnastics Team.
According to the Buzzfeed, Maroney shared her statement Thursday.  "I had a dream to go to the Olympics and the things I had to endure to get there were unnecessary and disgusting," Maroney wrote in a statement read by the assistant attorney general. Maroney is one of the gymnasts from the U.S.'s Fierce Five Olympic team. Other Fierce Five members Gabby Douglas and Aly Raisman also came forward to share that Nassar sexually assaulted them.
On Tuesday another high-profile Olympian, Simone Biles shared in a statement on Twitter that she was assaulted by the physician. "This behavior is completely unacceptable, disgusting, and abusive, especially coming from someone whom I was TOLD to trust," Biles wrote.
In 2016 Maroney signed a confidentiality agreement with the USA Gymnastics that could have prevented her from speaking during the hearing by giving her a $100,000 fine, according toESPN. But on Wednesday USA Gymnastics shared a statement saying they encouraged Maroney's testimony and would wave any such fines.
Nassar requested the judge to halt victim testimonies in a six-page letter because he was "very concerned about my ability to be able to face witnesses the next four days, mentally."
The judge brushed aside the request. "I didn't orchestrate this, you did by your actions and your guilty plea," the judge said, according to BuzzFeed. "You need to talk to these issues with a therapist, and that is not me."
In addition to Nassar, Maroney blamed the institutions she competed for for the abuse she endured. "A simple fact is this: If MSU, USA Gymnastics, and the US Olympic committee had paid attention to any of the red flags in Larry Nassar's behavior, I would have never met him. I wouldn't have been abused by him," she said.
Nassar is already in prison on child pornography charges and has pled guilty to 10 counts of sexual conduct with minors.