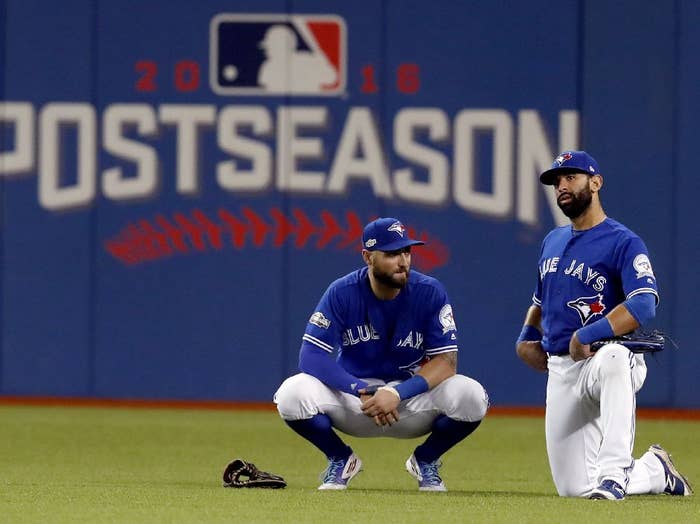 Earlier this October, rumours surfaced online regarding the potential sale of Toronto's largest multi-purpose stadium, the Rogers Centre. According to Canadian Baseball Network's Bob Elliot, the facility and its coveted naming rights were being shopped for the first time since a highly publicized takeover by Rogers Communications back in 2005. This news was rather substantial on its own, but it foreshadowed an ever bigger deal— one that was finally confirmed this morning.
Multiple media outlets, including Sportsnet, are now reporting that Rogers is not only shopping its Toronto arena, but also its permanent tenant, the Toronto Blue Jays. On Tuesday, the telecom giant's chief financial officer, Tony Staffieri, spoke at an industry event and brought up the sale of the nation's lone Major League Baseball team, claiming that Rogers is looking for ways to "surface value".
The exact price tag for both the Rogers Centre and the Blue Jays organization was not mentioned by Staffieri, but he did make it clear that his executive board is open to discussions. Despite this bombshell, the Rogers CFO stated that there are no current deals in place, nor have there been any concrete offers... at least, none that we're aware of.
"To be clear, there isn't anything imminent that we are about to announce," Stafferi told those gathered at Tuesday's conference. "But we're certainly looking at the alternatives. Again, would like to get the content without necessarily having the capital tied up on our balance sheet".
Rogers initially purchased the Toronto Blue Jays and their then-named venue, the SkyDome, twelve years ago with the intent of implementing the team into their content strategy. With an annual budget meeting on the horizon, it appears as if the media giant has had a recent change of heart.
Rogers Centre wouldn't be the only Toronto stadium getting a major makeover. Earlier this summer, it was revealed that the Air Canada Centre (home to the Maple Leafs and Raptors) was bought in a record-breaking deal worth $800,000,000. Now under new ownership, the ACC will officially be renamed Scotiabank Arena starting July of next year.