Mikey Garcia Puts on a Clinic vs Adrien Broner, Wins Easy Decision
Adrien Broner was mad he was the underdog heading into his showdown with Mikey Garcia Saturday. Turns out Garcia should have been a bigger favorite.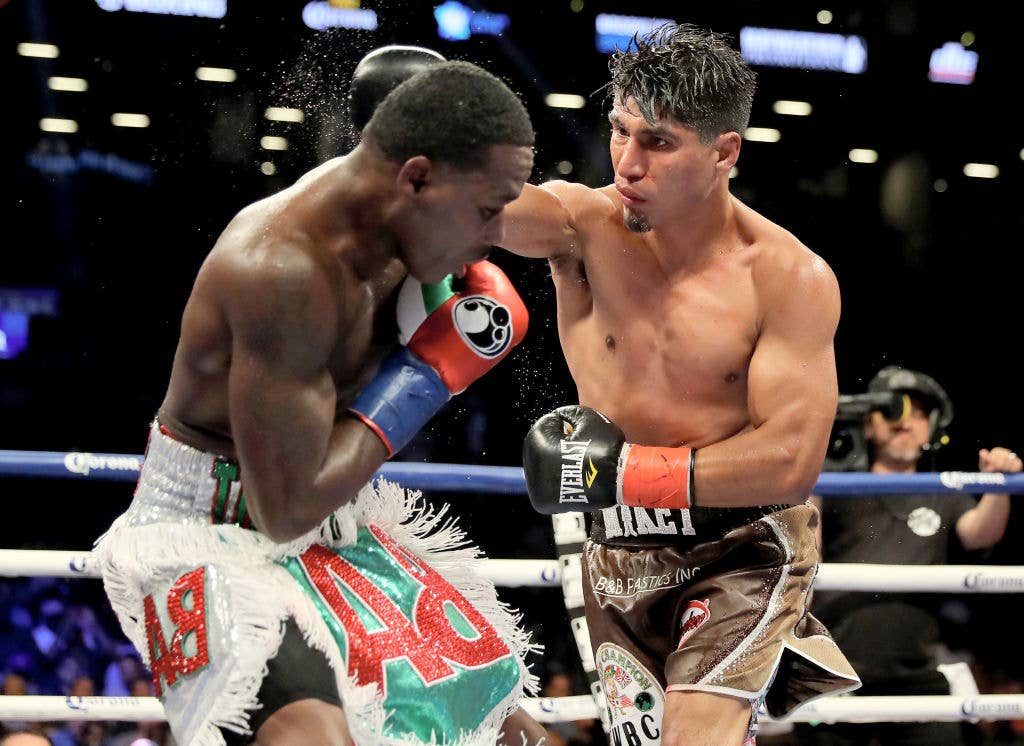 Getty
Mikey Garcia and Adrien Broner exchange punches during their Junior Welterwight bout on July 29, 2017 at the Barclays Center in the Brooklyn borough of New York City.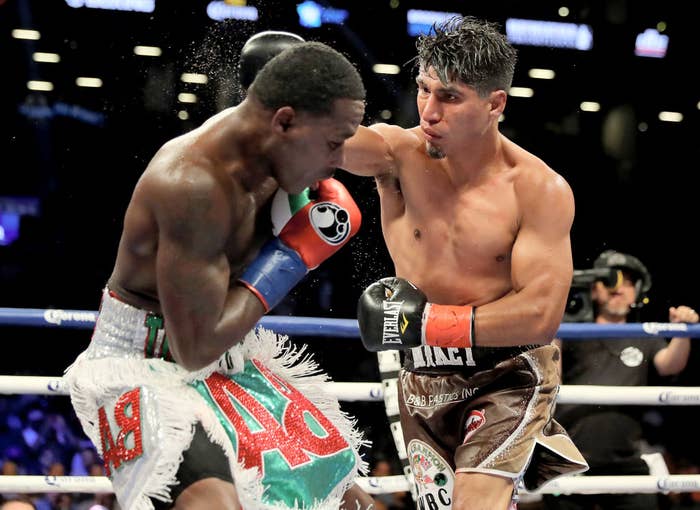 Adrien Broner was offended he was the underdog heading into his showdown with Mikey Garcia Saturday.
Maybe Garcia should have been offended he wasn't a bigger favorite.
In their WBC diamond belt super lightweight championship match at Barclays Center, Garcia was an easy winner over Broner earning a majority decision that was closer in the judges' eyes than most of the 12,084 in attendance. 
Two judges scored it 116-112 while the third scored in 117-11 it in favor of Garcia (37-0, 30 KO). Complex Sports scored it 10-rounds-to-2 in favor of Garcia.
Fighting at a catch weight of 140 pounds, Garcia was the dominant boxer, putting on a clinic in a generally entertaining match that saw him land far more punches (244-125) over 12 rounds.
"This is definitely one of my best performances ever. I think I controlled the fight in the early rounds and I kept the activity up," Garcia said. "He is a great fighter who has great skills. I was the superior fighter tonight."
On the other hand, Broner (33-3, 24 KO) far too often didn't offer up enough combinations and would spend too many wasted minutes of the early rounds barely throwing punches. Showing periodic flashes of brilliance and hitting Garcia with some excellent punches from time to time, ultimately Broner didn't do nearly enough to make it close.
"At the end of the day I'm still AB, I'm still about billions, I'm still the 'Can Man,'" Broner said. "If he wants to rematch in California, we can do it."
After watching Garcia make it look easy against, there won't be a big appetite for it.
In the co-main event, Jermall Charlo was an easy winner in his WBC middleweight eliminator match with Jorge Sebastian Heiland.
Charlo earned a TKO 2:13 in the fourth round when Heiland's corner called it. Battling a knee injury apparently suffered in the first round, Heiland was essentially fighting one of the brightest young stars in boxing on one leg. After a second round knockdown, Heiland could be seen clearly dragging the limb around the ring and doctors checked on him between rounds 2 and 3 and 3 and 4. Heiland insisted he was ok, but he wasn't. Charlo landed a brutal right in the fourth that made Heiland stumble awkwardly backward and when it was apparent the knee couldn't support him, the Argentina native's corner waved at the referee to stop the fight.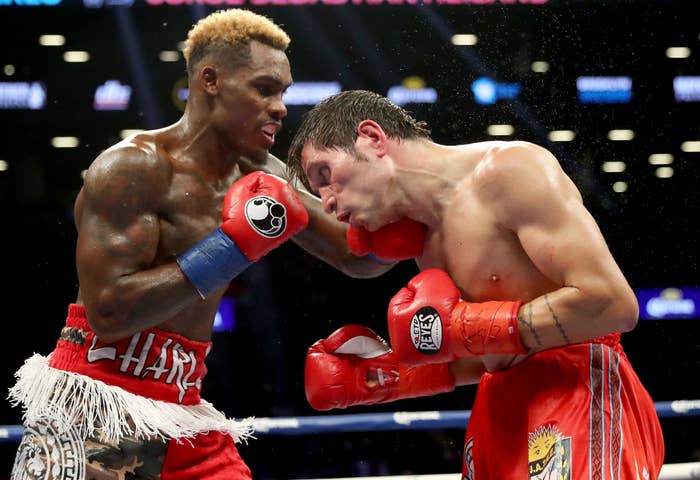 "I turned my left knee in the first round, but I did not want to give up," said Heiland (29-5-2, 16 KO) "I tried to give it my all, but it was not my night."
After easily dispatching Heiland in his 160 pound debut, Charlo (26-0, 19 KOs) can now set his sights on a showdown with the winner of the Gennady Golovkin-Canelo Alvarez bout in September.
"I'm ready, bring on the biggest names at 160," Charlo said. "I feel like it's my turn and I'm going to go get it."