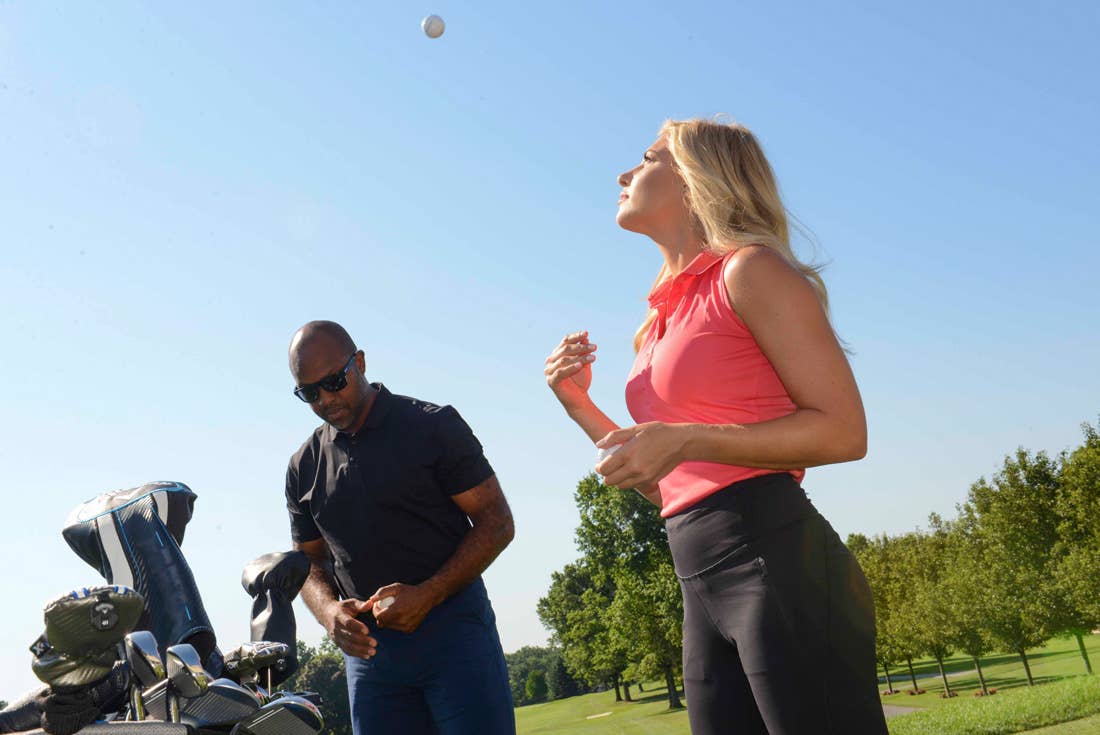 They couldn't have taken different climbs to become the golfers they are today.
For Torry Holt, the retired pro football wide receiver, it came during his first season. Back when his former squad was in St. Louis, and the Greatest Show on Turf was on the verge of something special. During the early days of training camp in 1999, he'd watch his teammates take off for the golf course after practice, and eventually, one of the vets coaxed Holt (a rook at the time) to join.
For Melanie Collins, a major network sideline reporter and host, it started when she would tag along with her father to the driving range as a kid. But she never had any interest in hitting the actual course. "I thought it was an old man's game," Collins says. It wasn't until six years ago that Collins, thanks to a love interest, took up the game for real.
Before long, their introductions to golf developed into an infatuation, which over time, evolved into a deeper appreciation for the sport; one that has remained a constant in their lives. Not necessarily in the number of rounds played per year, but in the camaraderie and sense of unity it has fostered since they both took up the game. Despite being at very different points in their personal and professional lives, Collins and Holt do share similarities—namely, their ties to football and their standing as media members. But their strongest bond might be in the form of golf.
On a warm summer day, Collins and Holt took time out of their busy schedules to hit an undisclosed golf course about an hour north of Manhattan. Complex was on hand to watch the two show off their skills on the links, as well as talk about their unique career paths, successes, and goals for the future. 
The golf course isn't just a place to chill and kill four-to-five hours. For Holt and Collins, it's a place to connect with the people in their lives they don't get to spend much time with. It's for conversations, catching up, and competing.
"I feel like golf has been kind of a unifying force in my life with my relationships," Collins says. "Once I started playing, I found it was a great way to get my brothers, friends, and family out on the course. You have so much downtime in between or on the cart to really catch up with each other and grab a drink."
For Holt, golf has provided a great excuse to chop it up with his former teammates, and get those competitive juices flowing again.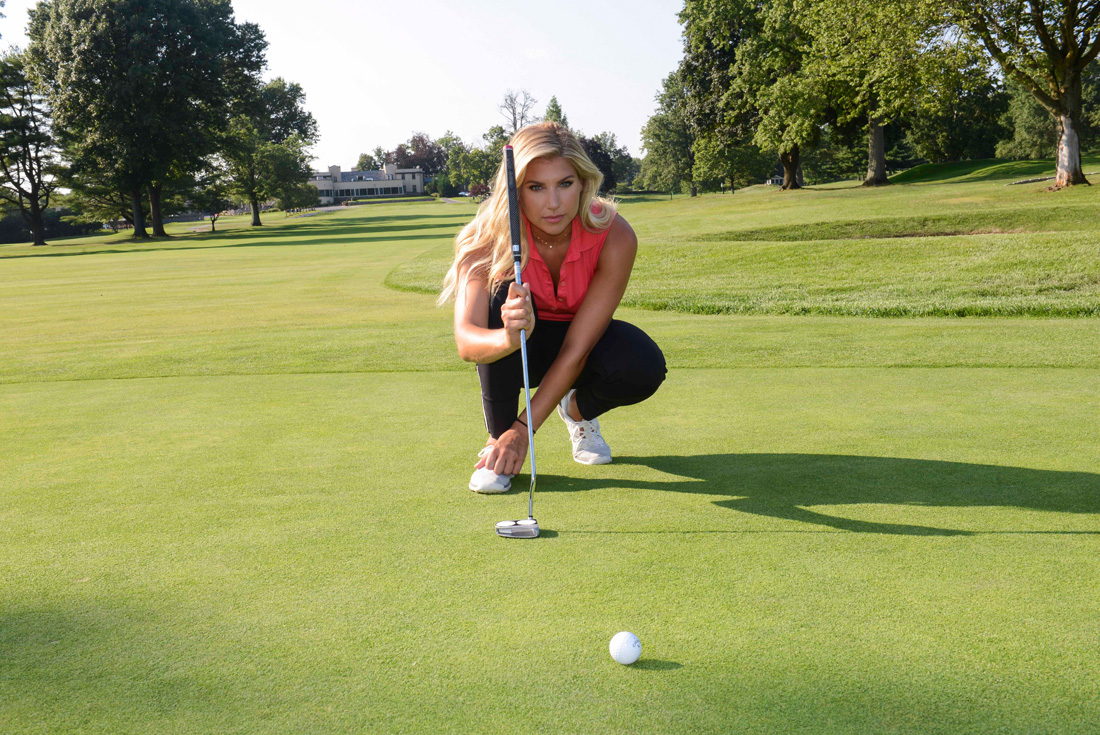 The host of mutliple golf-related television programs, Collins can hold her own on the course, as you would expect. But she's not about to brag and boast that she's some phenomenal golfer.
"I'm not gonna say [my game is] nice, but it's not terrible," Collins says. "I can hang, I'm not embarrassing most of the time."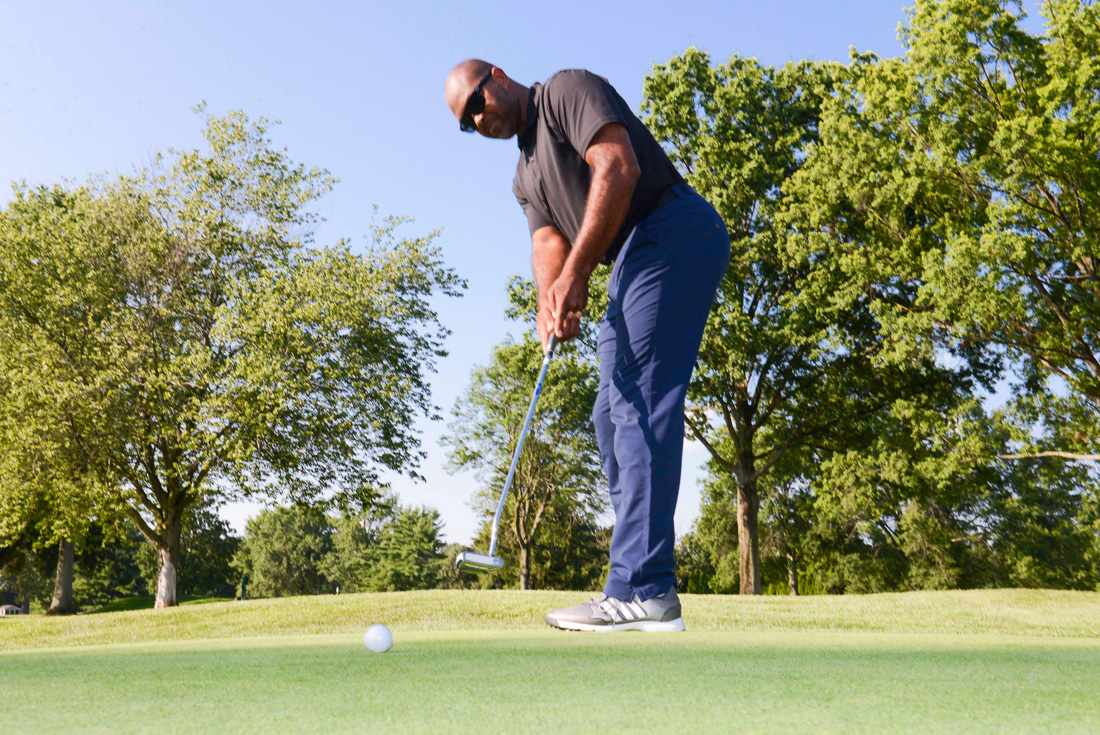 Holt grew up in North Carolina, where golf is a mainstay. But he never felt the urge to pick up the game until he turned pro and teammate Justin Watson urged him to give it a try.
"He and some other veterans said, 'Rook, after practice someday...you might want to purchase some golf clubs,'" Holt recalls. "So I started playing golf with Justin Watson, [a] big-time golfer that plays a lot of golf to this day. [He] went and bought me some golf clubs. Still love it to this day."
Holt doesn't play as much as he would like to, but his smooth swing on the tee and sound putting stroke on the green show he's got game.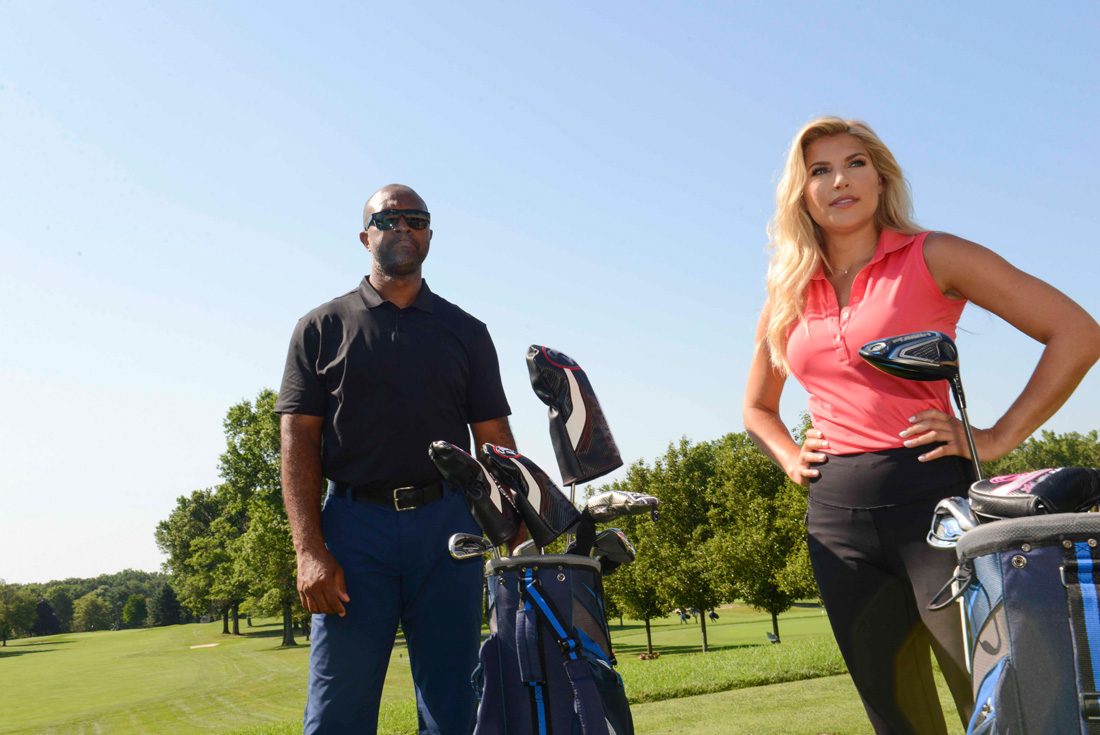 While she's covered and attended almost every major sporting event in the world for nearly a decade now, Collins is still striving to earn the respect of viewers and industry insiders as a woman working in sports.
Perseverance has served her well in her career, even when self-doubt lurked early on. Admittedly nervous about submitting 50 audition tapes to various stations and networks after graduating college, Collins hoped her blind ambition would catch somebody's eye. It turned out to be her climb-on moment, forging ahead with her goal of starting a career in TV when others might have been too reluctant or embarrassed to try.
"I READ THINGS ABOUT [MYSELF] ONLINE NOW, AND IT JUST FALLS OFF THE BACK. I'M DEFINITELY PROUD OF THAT." —MELANIE COLLINS
She only heard back from two places, but that's all she needed: opportunity. She landed a reporting job at her alma mater and became an on-screen talent, covering college football. She was a natural.
Even after years of proving herself, life as a sideline reporter still has its dark moments. Sure, Collins makes her gig look easy, but she's had to develop thick skin as the subject of countless negative social media comments.
"I still don't feel like I'm at that point where I want to be, where I just don't care, but I've come a long way," Collins says. "I remember my first couple of years in the business, I'd get tweets that were mean, and I would get really bummed out about them. That was when my career started to kind of take off, and I was scared any little thing was going to throw me off track or ruin my reputation. I feel like I've just developed a maturity level where I know better now and [don't] really care as much what people think. I read things about [myself] online now, and it just falls off the back. I'm definitely proud of that."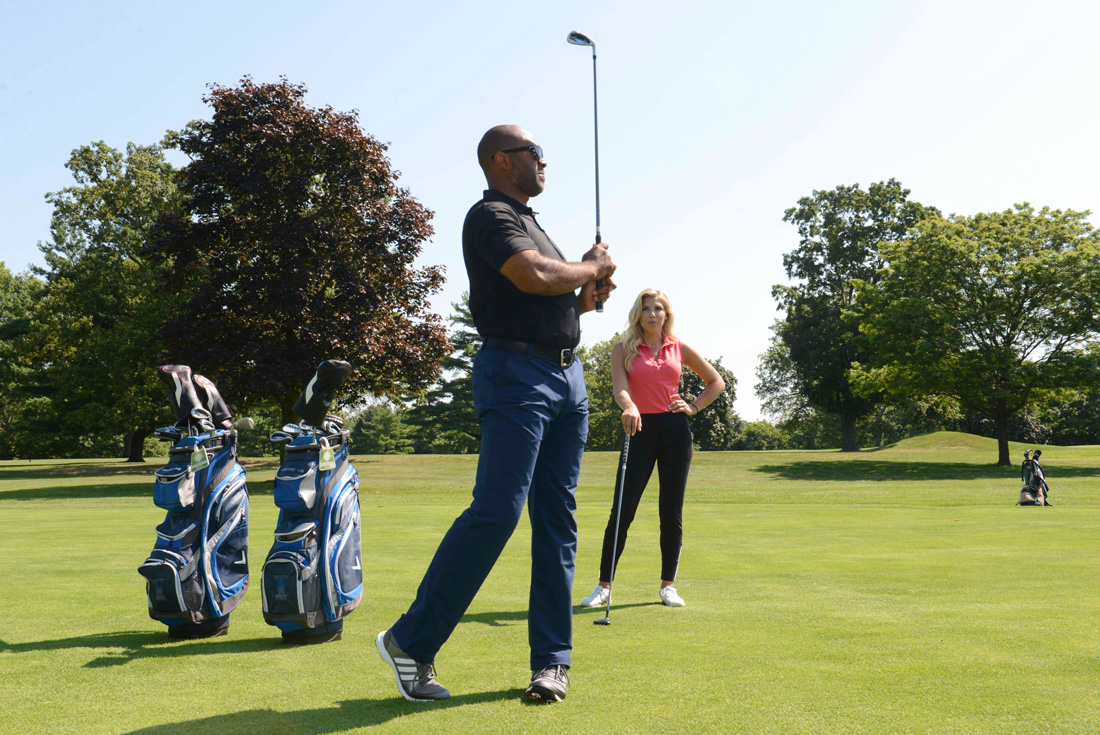 Holt says he was present for the Hall of Fame induction ceremony back in August (in Canton, Ohio) to watch former teammate Kurt Warner earn one of the game's highest honors. In a few years, it could be Warner traveling to see Holt's induction.
Officially retiring in 2012, Holt finished a prolific 11-year career with a ring, 7 Pro Bowl selections, and a spot on the 2000s All-Decade team. He even set a pro football record by recording six straight seasons with at least 1,300 receiving yards. The only thing left to accomplish in his football career is an induction into the Hall.
"the Hall of Fame would be the icing on the cake...along with the ring that I won in 2000." — Torry Holt
Holt was a semifinalist last year, and it's likely that he will one day earn a spot. How important is it for Holt to join his Greatest Show on Turf teammate Kurt Warner in the Hall? Holt says it's "majorly important."
"I think the Hall of Fame would be the icing on the cake...along with the ring that I won in 2000," Holt says. "A lot of guys come in wanting to obviously play in the league and wanting to win a championship in the league… If you get good enough to [be] in the conversations for the Hall of Fame? That kind of trumps everything."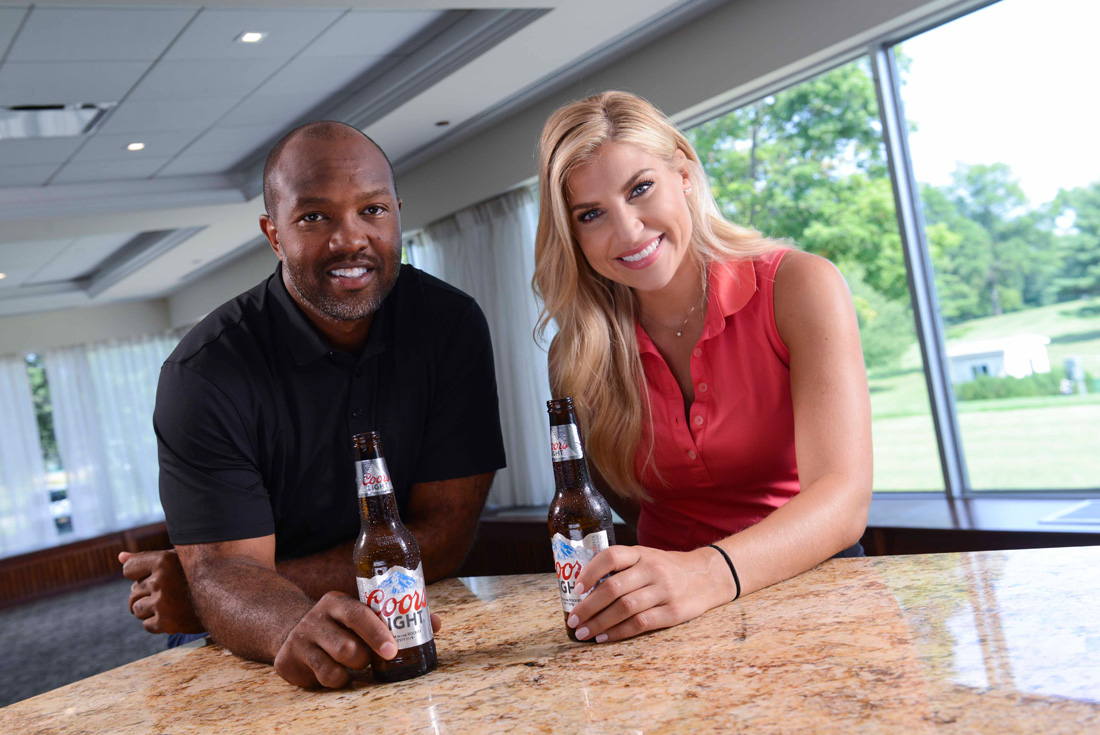 Done with the golf course, Holt and Collins are posted up in the clubhouse. Neither expected to be in their respective positions when they were in college, but hard work and a few breaks have afforded them impressive levels of success. Now, talk turns to the future and the next set of goals they'd like to knock out.
When he's not chopping it up about pigskin on the radio or coaching high school football, Holt's running a very successful construction company with his brother (and ex-football player) Terrence Holt. Based in Raleigh, North Carolina, Holt Brothers Construction specializes in commercial construction. In business since 2007, Holt wants to boost his company's reputation over the next 10 years.
"Our goals [are] to be…one of the largest minority contractors in the state of North Carolina, and then grow to become known as one of the top minority construction firms [in the country]," he says.
Collins would like to fill up some of the few holes on her resume, as well: She wants to cover sports' major championship events, before hosting her own daily roundtable sports show.  
"I'd love to sideline report for a championship football game one day. That would definitely be a goal of mine," she says. "And another would just be to have my own show that kind of mixes sports, pop culture, entertainment… To just have a panel of people that I love to hang out with, and it's super talkative and super fun."
Just like a round of golf.