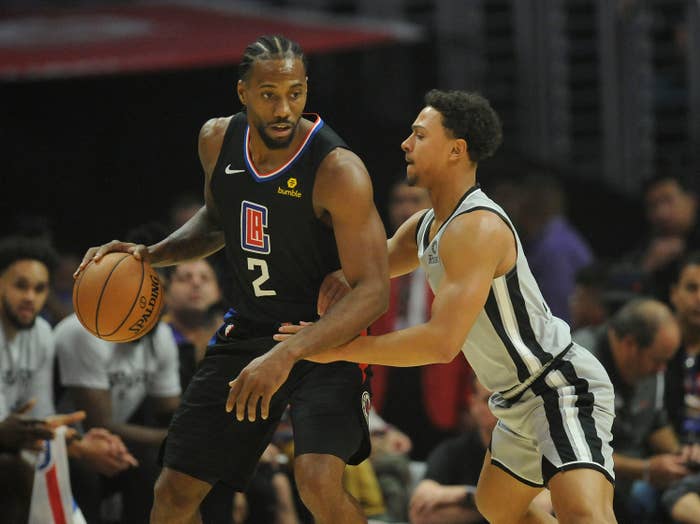 The Clippers aren't making it up as they go, even if it may seem like it at times. There is a strategy. Sorta. 
A day after Kawhi Leonard missed his first game of the season for load management reasons, the talk before he returned to the court against the Spurs Thursday at Staples Center in downtown Los Angeles was largely about why, when, and where the Clippers will hold out their best player during the regular season.
Some superstars come with extra baggage and when the Clippers signed Leonard over the summer they knew resting him would be a requirement in the pursuit of the franchise's first championship. Even if it meant sacrificing some games. 
Leonard wasn't with the team Wednesday when the Clippers, predictably, looked pedestrian on the road, falling to the Jazz by 14. Los Angeles left Leonard at home, opting to have their star primed for the second half of a back-to-back in front of the home crowd. He looked fresh and fantastic as the game's leading-scorer, finishing with 38 points, 12 boards, and 4 steals as the Clippers beat the Spurs, 103-97. Scoring 15 in the fourth, Leonard was the biggest reason why his former squad, who managed just 42 points in the second half, suffered its first loss of the season.
"I just liked that we held a team under 100 points," said Leonard. "Whenever you do that in this day and age I feel like you did a great job defensively." 
"That's a by-the-seat-of-the-pants sorta thing. There's no formula or algorithm for that. You just have to have a feel." — SPURS COACH GREGG POPOVICH
How many games Leonard ultimately misses due to load management remains a mystery right now. "I don't think anybody knows," Clippers coach Doc Rivers said Thursday. LA obviously wants Leonard—and its other superstar Paul George who will likely be subject to load management upon his return—on the court as much as possible to rack up the wins and a high seed in the Western Conference Playoffs. But after Leonard missed 22 games with the Raptors last season, LA will replicate the strategy that allowed Leonard to go HAM this past April, May, and June.
If that means he misses a quarter of the team's games, so be it. It'll be a team effort— described to Complex Sports as a decision made between Leonard's personal doctor, the Clippers' doctor, and the medical staff—to determine when Leonard sits. He spent his day off Wednesday "getting treatment" and watched the game. He has a unique post-game routine where he'll lift, get a massage, and do other kinds rehab that makes him the last to leave the building. Kawhi, as we all know, has his quirks. The team, not surprisingly, thinks the curiosity over his load management is a little ridiculous. 
"I think we have enough guys who are far smarter than me that make the decision," Rivers said. "I don't know about the body. But we have a big staff and they all get in the room and figure it out."
The Clippers want to keep Leonard's minutes to no more than 35 per game—he played 34 Thursday. He averaged a career-high 34.0 minutes per game in 60 games last season in his first full campaign after playing just 9 games for the Spurs in 2017-18 due to a quad injury.
When the Spurs had him, Leonard never played more than 74 games or averaged more than 33 minutes per game in seven seasons. And if it ever felt like Leonard's load management was random during his days in San Antonio—or that of its other renowned superstars—it kinda was. Because that's way San Antonio has always done it. 
"That's a by-the-seat-of-the-pants sorta thing," Spurs coach Gregg Popovich said. "There's no formula or algorithm for that. You just have to have a feel."
Popovich and the Spurs, of course, are considered the granddaddies of load management. They most famously adopted the strategy of resting stars and sacrificing short term results in the name of title chasing during the heyday of the Tim Duncan, Tony Parker, and Manu Ginobili triumvirate. The three future Hall of Famers, who won four titles together in San Antonio, each were subject to team-instituted nights off. Rest now, reign as a champion later the theory went. And it worked. Those nights off for load management weren't planned out in the summer and there wasn't a magic spreadsheet (at least that Popovich ever saw) that statistically justified when to sit the stars. 
"We just play them as they come," Popovich said. "We're not going to play the game of 'which game do you think he might have an easier time' because every time you start doing that sorta thing it bites you in the rear end. You just go play."
The Clippers have 12 back-to-backs remaining. How many of those Leonard plays—both ends we're talking about here—is anyone's guess. The Raptors sat him down for at least one game in 12 of their back-to-backs last season. Scanning the schedule, it's illogical to say during the summer, or even right now, when Leonard will sit for the front end of this back-to-back or that back-to-back when a million hypotheticals remain. How many saw such an early episode of load management coming?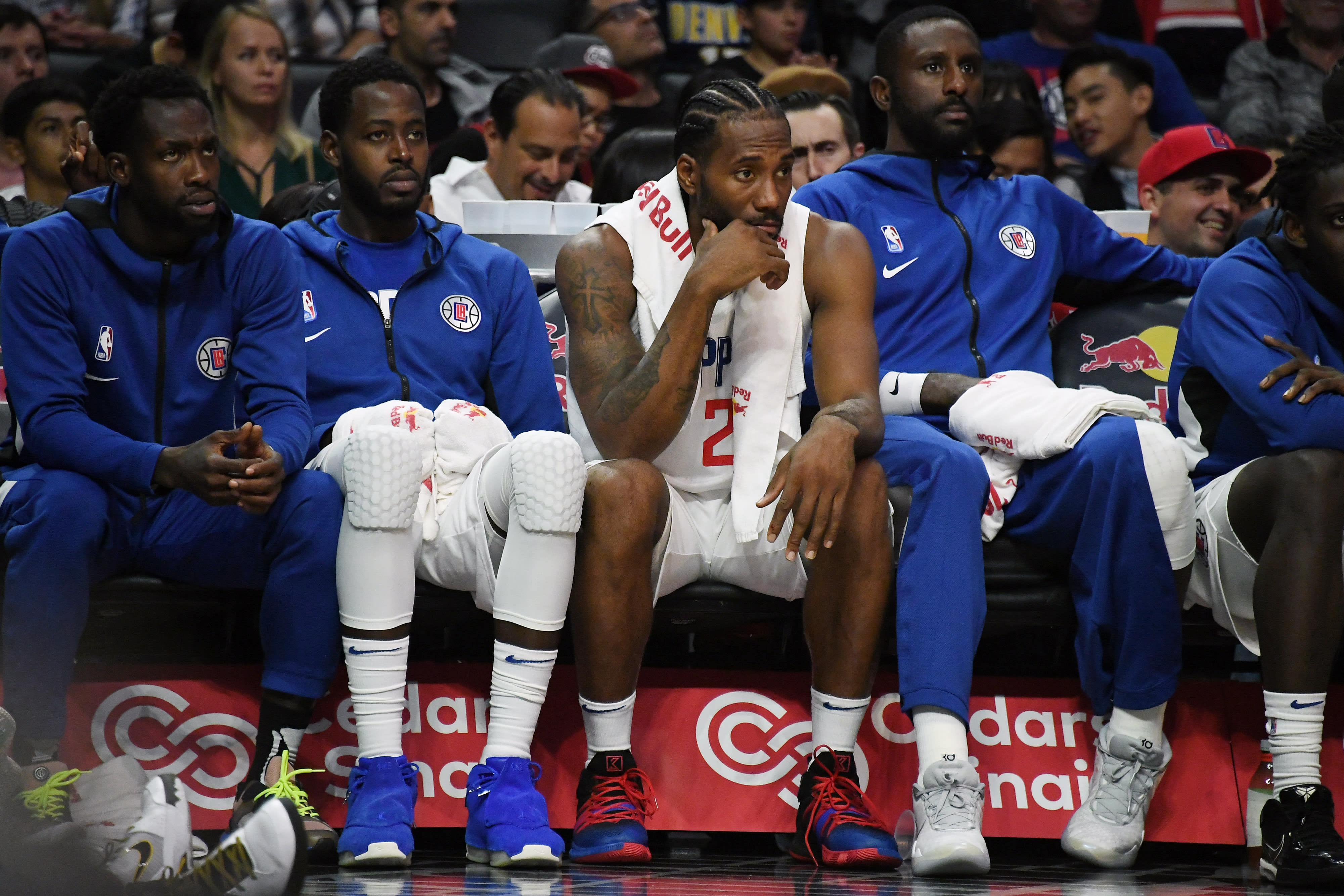 "What we have found out is when you do it before the season starts it makes no sense," Rivers said. "You get to the game and the guy feels great and you tell him this is your game and he's like  'What are you talking about?'"
The NBA, of course, has rules in place to prevent the embarrassment of a star player (or players) missing games on the road that aren't injury related. Fines could be levied if it comes in a nationally televised game. We'll see if it ever gets to that with Leonard and Clippers—or anybody else across the league.
Not that the Clippers really care. They kinda have a plan in place for Leonard's load management, but it's most definitely subject to change. Just know his nights off will be random and trying to map 'em out is an exercise in futility. Kind of like trying to keep him in check when he's well-rested.