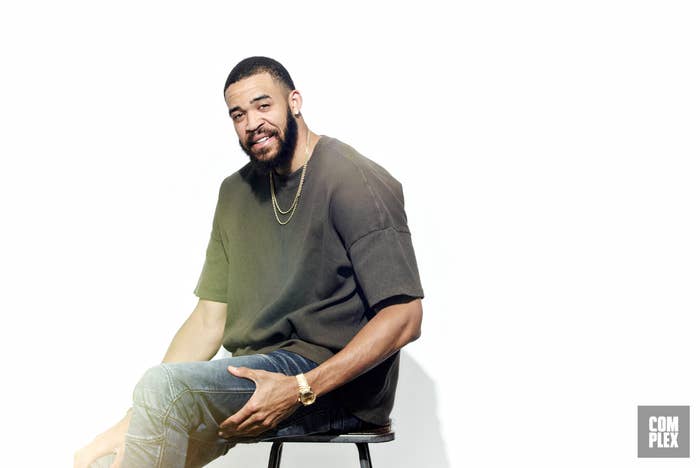 JaVale McGee could use a cup of coffee. And some water. And maybe another cup of coffee while you're at it.
The 7-footer is tired, running on only a few hours of sleep after he spent the night before the NBA Awards enjoying the New York nightlife. And who could blame him since he's still on cloud nine, only two weeks removed from helping the Golden State Warriors win their second championship in three years. Ever the realist, McGee says he never expected to be much of a contributor when the Warriors signed him last September. But lo and behold, McGee became a key reserve, finishing the season with the highest field goal percentage of his career, and most importantly earning a ring he plans to wear on his wedding finger the second he receives it.
But there's a lot more to the reserved McGee than basketball. "I'm like gumbo," he jokes after he rattles off all the things he's got going on these days. Rolling up to the Complex offices hours before he walked the red carpet at the inaugural NBA Awards, the nine-year vet exclusively told us he has a TV show in the works that he's writing and plans to star in in the near future. He also talked to us about the perks of being an NBA champion, his future with the Warriors, and the music he'd love to produce for Kevin Durant. 
(This interview has been edited and condensed for clarity.) 
The buzzer goes off. It's Game 5. You're an NBA champion. Who is the first person you thought of?
My daughter. I was running around trying to grab my daughter. 
How crazy was the court after you won?
It actually wasn't that crazy. I'm 7'. I can see where I'm going. It's probably crazy for people who are short. 
It's kind of stupid and cliché to ask what a championship means to somebody, but how much confidence, how much swagger are you walking around with, how much has your mentality changed now that you're an NBA champion?
It's definitely changed just because I got to be a part of a championship season from training camp to the championship and actually got to contribute. I saw the hard work it took for everybody. It's not solo at all. It's a team effort. 
Did the season unfold the way you envisioned it when you signed with the Warriors before training camp last year?
I envisioned going to the Finals, but I didn't envision contributing and actually being a factor.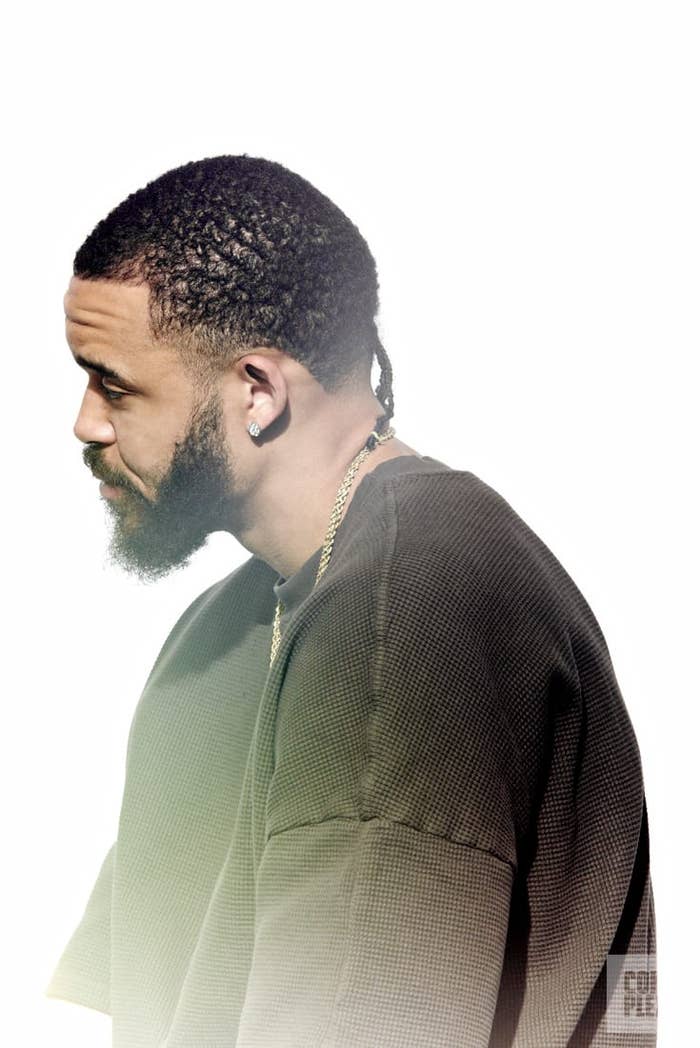 You didn't think that was going to be the case going into the season?
I had no idea. I'm not really a high hopes person. I'm a reality person so from the reality I was facing at that time I didn't think so. 
So you're still on cloud nine right now?
I'm still here. 
What was your favorite moment from the Finals?
Probably embracing coach [Steve] Kerr. 
And why was that so special?
I don't know. Probably just because when I went there it was a clean slate. Just positive people being put around me and not having predisposed thoughts about me. 
How badly did you guys want 16-0?
We weren't really like, "Oh, we've got to get to 16-0." We just wanted to win. We did not want to go back to Cleveland. We were just trying to win a championship. 
Where do you think this team ranks all-time?
It's a whole different era and a whole different type of basketball nowadays. You get there's not a lot of physicality as there was back then. But still, I've seen the work that Steph [Curry] put in behind the scenes. The way he has to get open in games and the way teams guard him in games, he still gets points…it's amazing. And being there seeing KD working and him lying to people, telling people he's 6'9" when he's 7'. 
Why does he do that?
I think it started with Chris Bosh and KG saying they're 6'11" to be power forwards. I figured that out at a young age. 
What did you learn most from watching Steph and KD up close for an entire season?
Just seeing that work ethic, they were in the gym every day. Usually on teams, optional days the young guys don't have an option. But [on the Warriors] everyone came in. 
Gut feeling right now: do you think you're a Warrior next season?
Gut feeling, I don't know. I want to be a Warrior. That's the gut feeling I have. 
You say you're reality based. Why is that?
I grew up in Flint, Michigan so I'm used to broken promises so I don't look forward to anything. I look forward to the now. I don't even like planning trips more than a week ahead because you don't know how you're going to feel a week from now. 
What was the most surprising thing about your Warriors experience?
The fact that we had dinners and you could bring your family, your sister, cousin or friend. Who cares? That's one key component the Warriors have over [other teams]. They're family based. Coaches say hi to everybody. Your cousin, your third brother's friend. I've been with organizations where they got mad at my cousin for eating the breakfast in the family room. Real petty. 
Do you think about your legacy as a basketball player?
I'm not really a vengeful person. I stay in my lane and do what I want to do. I don't worry about the outside world.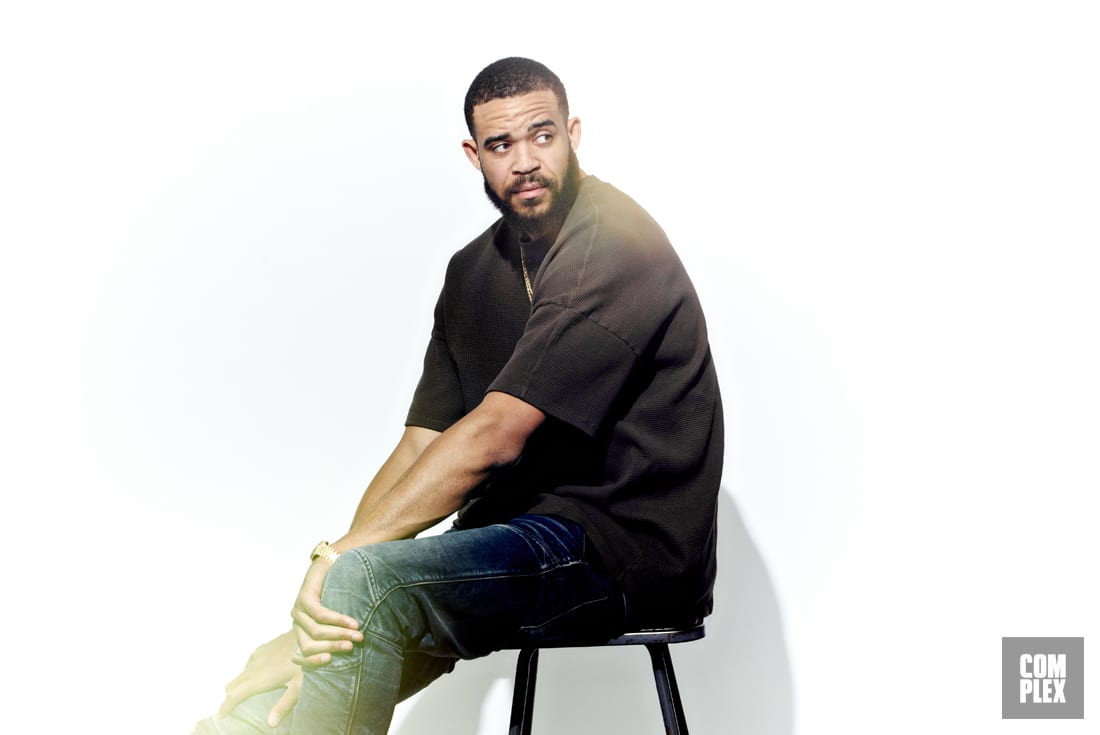 What's the best perk about being an NBA champion?
Lot of free food. Literally, free stuff [all the time]. The fact that rich people get free stuff and poor people have to pay, it's backwards. 
What's next this summer off the court?
I do music. I produce music. I had my first single come out a week ago. I've been doing it since high school, about 10 years, but I've just got really serious this year to where I have artists on my songs and I've got five or six songs I've put out. 
How would you rate KD's bars?
He actually has bars. He raps like Nas. I've been in his home studio and listened. He's got a lot of songs. 
Have you produced a track for him?
I want to it. He's actually told me to send him some beats.