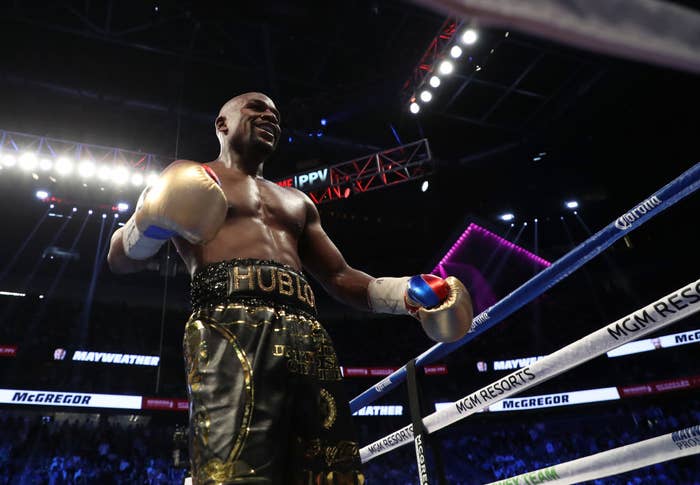 Floyd Mayweather is nothing if not a showman who knows how to rile up an audience. And Thursday's announcement on Instagram that he's coming out of retirement in 2020 was yet another example of how the legendary boxer—who last fought professionally in 2017 against former MMA champion Conor McGregor—captures the attention and imagination of the sports world no matter how ridiculous (or troll-y) the proclamations sound. 
Frankly, I'll believe it when I see Mayweather actually step into the ring (and not The Octagon) against a legit opponent that he's indeed coming out of retirement. Technically, Mayweather had a "fight" against a 20-year old Japanese kickboxer Tenshin Nasukawa making his boxing debut last year, but that was an exhibition match that earned Floyd millions. Mayweather has gone on the record as saying he would be interested in potentially taking on more of those kinds of fights rather than putting his unblemished 50-0 mark on the line. He's told numerous outlets and reporters over the past few years that he's done with boxing, that he's not coming back. But a second IG post Thursday alluded to a mysterious "spectacular event" Mayweather's working on with UFC president Dana White. Whatever that means. 
Since Floyd's antics forever get people in their feelings, and we have a healthy dose of skepticism he would ever compete in anything other than a sanctioned boxing match, here are a few potential fights for the 42-year-old and their chances of actually happening. That's if—and it's a huge, huge if since it's Floyd we're talking about—he is serious about boxing for another massive payday on pay-per-view.
Manny Pacquiao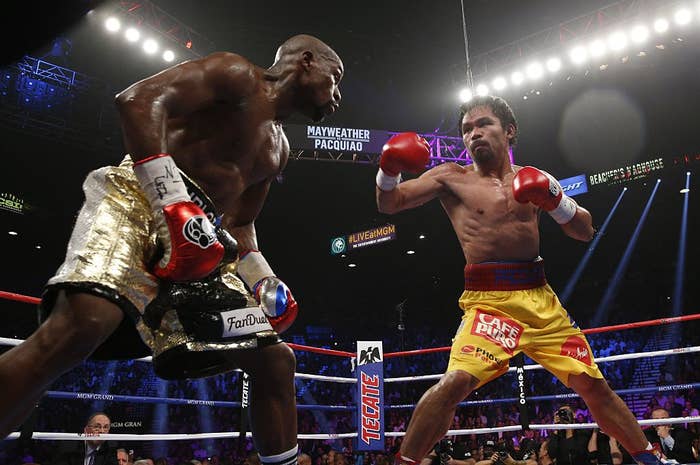 Canelo Alvarez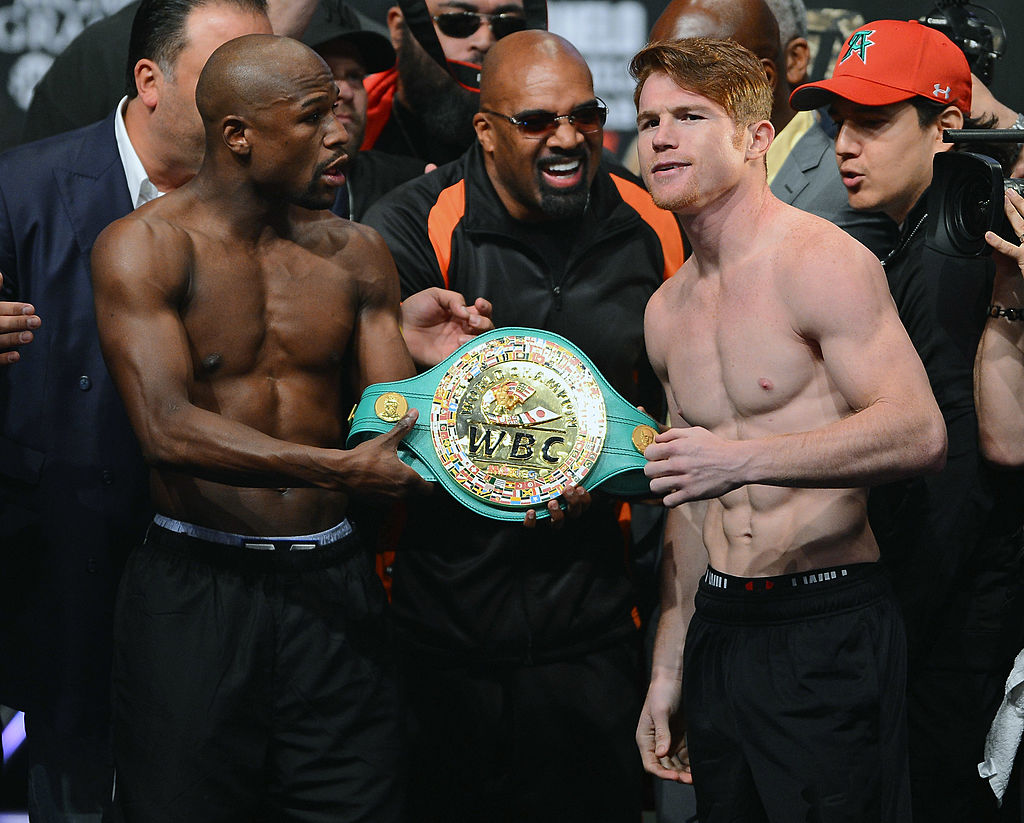 All Other Premier Welterweights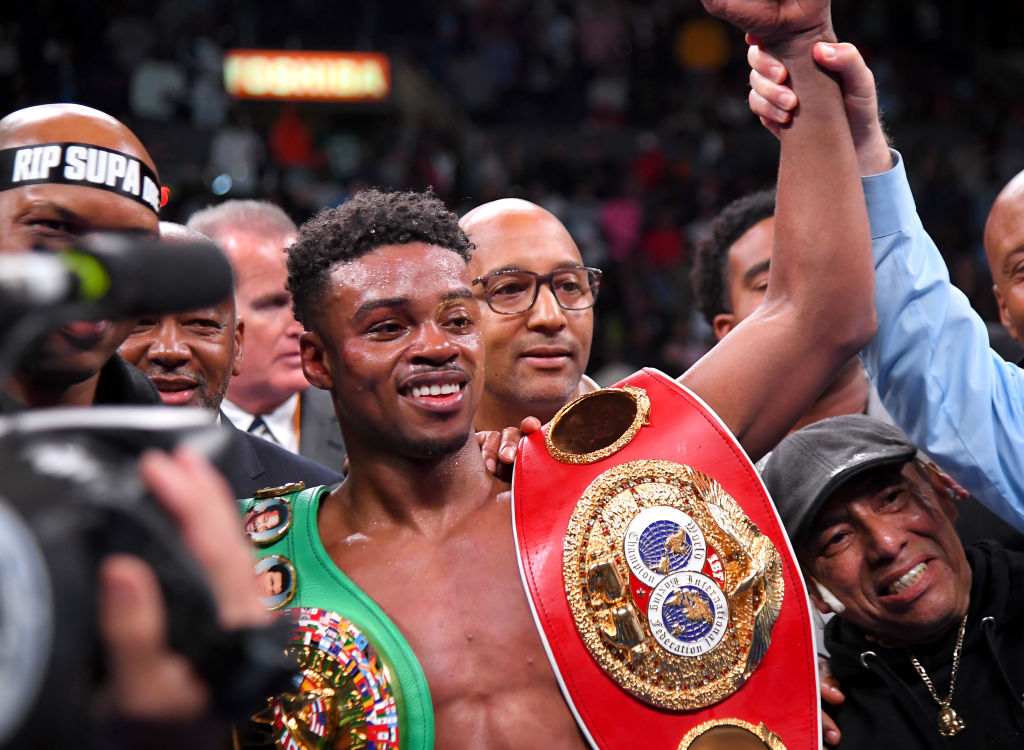 Conor McGregor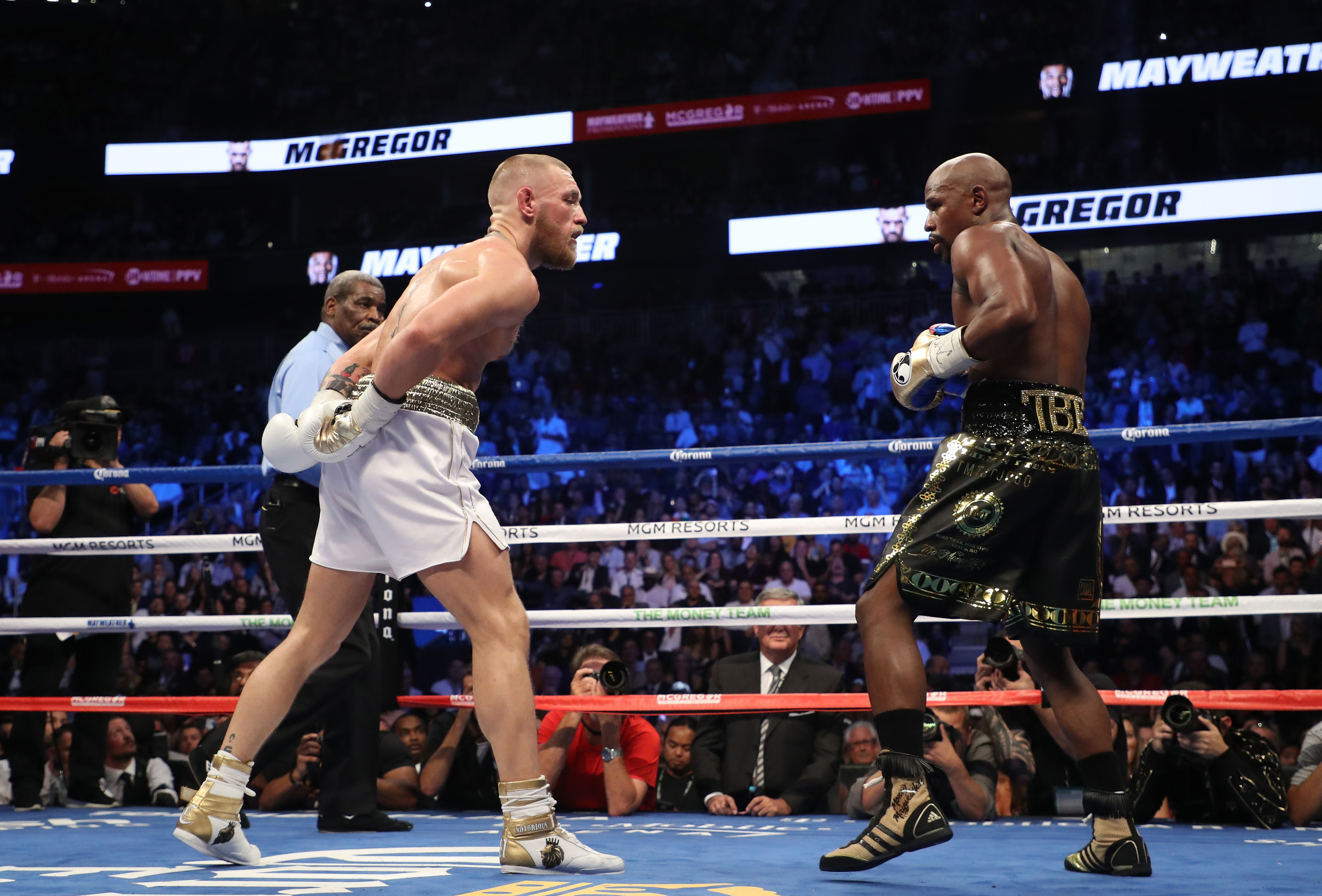 Khabib Nurmagomedov