Teammates Udonis Haslem and Jimmy Butler Get Into Heated Argument During Warriors Game
Teammates Udonis Haslem and Jimmy Butler got into a heated argument and had to be separated on Wednesday as the Miami Heat took on the Warriors.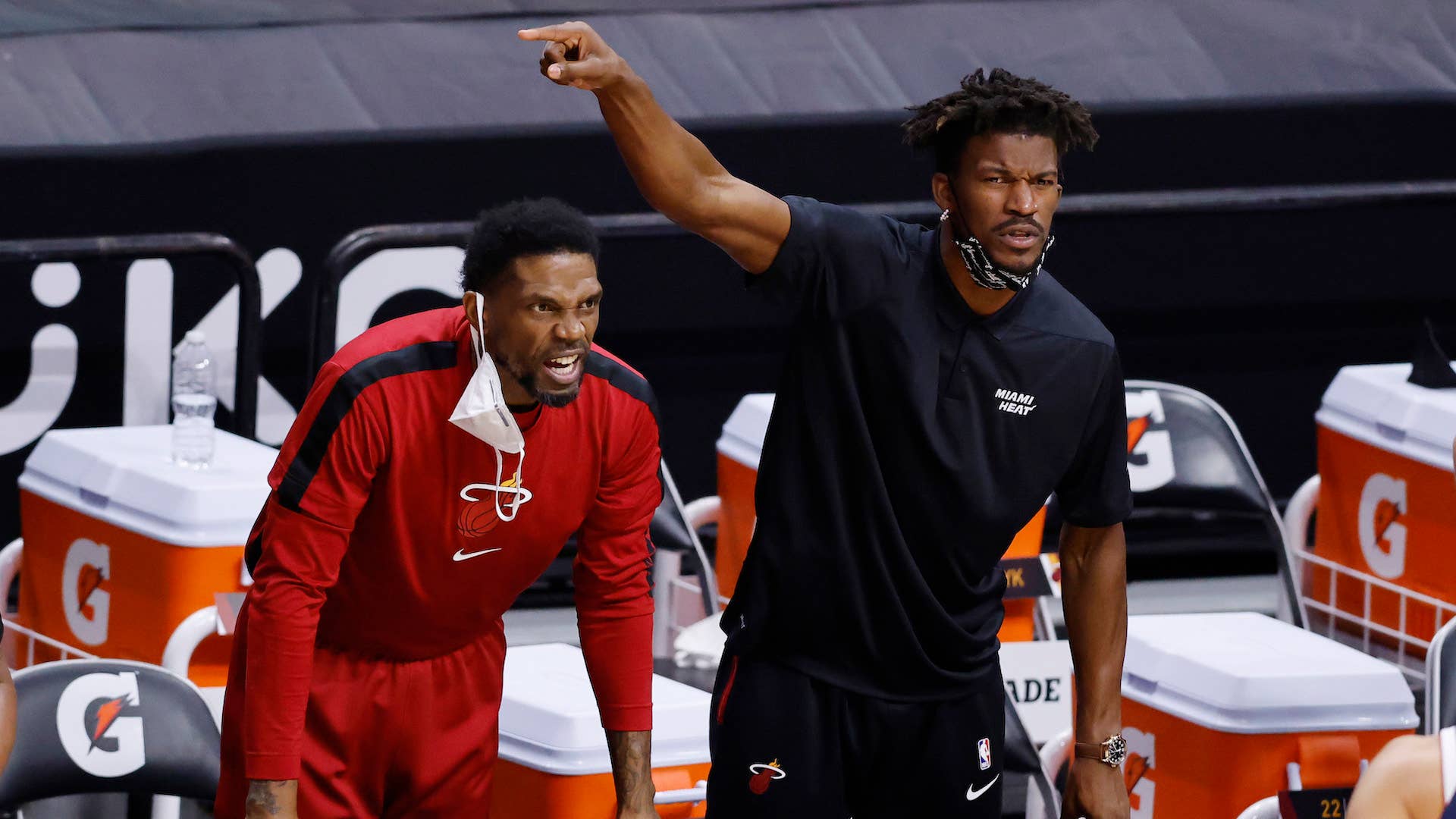 Getty
MIAMI, FLORIDA - JANUARY 27: Udonis Haslem #40 and Jimmy Butler #22 of the Miami Heat look on against the Denver Nuggets during the second quarter at American Airlines Arena on January 27, 2021 in Miami, Florida. NOTE TO USER: User expressly acknowledges and agrees that, by downloading and or using this photograph, User is consenting to the terms and conditions of the Getty Images License Agreement. (Photo by Michael Reaves/Getty Images)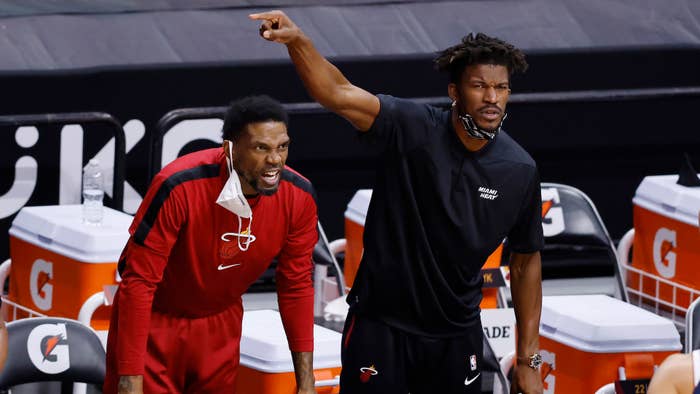 Jimmy Butler and Udonis Haslem got into a heated argument and had to be separated as their team took on the Golden State Warriors on Wednesday. 
It all went down after the Warriors went on a 19-0 run, which apparently sparked an argument between the Miami Heat teammates. Prior to Haslem getting involved, Butler and Heat head coach Erik Spoelstra were seen exchanging words. According to Sun-Sentinel reporter Ira Winderman, Haslem was physically held back.
You can watch their altercation below.
The final score of the game was 118-104 with the Warriors winning against the Heat, who are first place in the NBA's Eastern Conference.
Following the game, Spoelstra joked that the argument started after they had a disagreement on where to get dinner from.
"It was pretty clear, like we have a very competitive gnarly group and we were getting our asses kicked and two straight games we were not playing to the level we wanted to play… Every single person in the huddle was pretty animated about our disappointment in how we were playing," Spoelstra said.