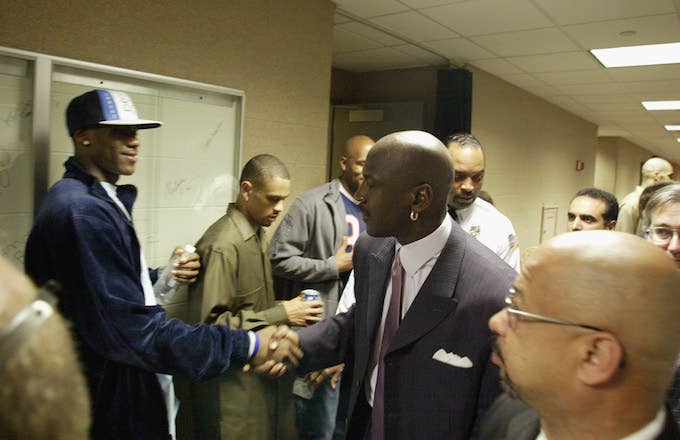 Jordan congratulated the 34-year-old in a statement:
Prior to the game, James took to Twitter to seemingly reference the milestone he was about to reach. 
Can't even front. This is going to be UNREAL!! Wow man
James entered the game against the Nuggets just a few points behind Jordan. 
Kareem Abdul-Jabbar holds the No. 1 spot on the NBA's all-time scoring list with 38,387 points made. Karl Malone is second with 36,928 and Kobe Bryant is third with 33,643. And now, James is in the fourth spot and Michael Jordan is in fifth. Jordan accumulated 32,292 points throughout his NBA career.