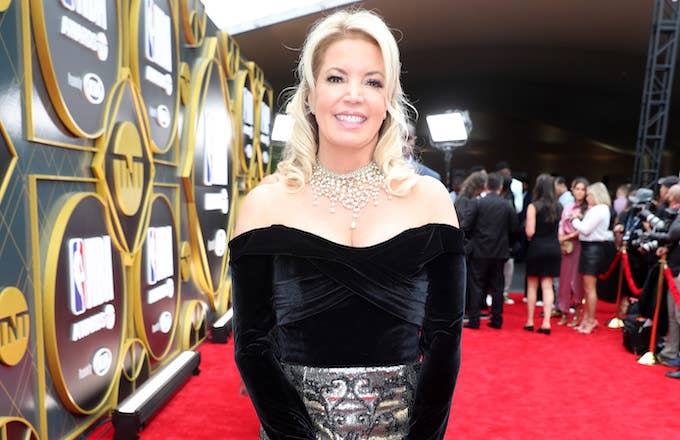 Jeanie Buss spoke about the exit of Magic Johnson from his position of president of basketball operations of the Los Angeles Lakers.
"There really wasn't anything to say," Buss said while at the NBA Awards show. "I think that when Magic decided that he didn't want to be with the organization any longer in an official capacity, that took me off guard. So I needed time to figure out what the process was going to be. That's all. Just taking care of business and looking out after the organization."
Buss continued: "It was a surprise when Magic turned in his resignation [...] I didn't see that coming. But everything else has been pretty much as any organization moves forward and changes going into a new season. So as much as has been speculated as to what the Lakers are doing, to me we are in a really good place and we are following our path, and our plan, going into the next season."
Speaking about Rob Pelinka, Buss said that she has "confidence" in the Lakers' general manager.
"I've always had confidence in Rob," Buss said. "Whatever the speculation that's out there, we don't need the outside media to validate the things that we do. I'm very happy, I think we are on the right path, but there's still more work to do."
Buss also had a message for Lakers fans. "There's a lot of changes, Lakers fans, be patient," she said. "We're going to get there. We will not finish until we are all proud."
Buss' comments come on the heels of reports detailing the turmoil within the Lakers organization.