Amazon Reportedly Looking Into Hiring Marshawn Lynch for 'Thursday Night Football' Show
Amazon is looking into hiring Marshawn Lynch as an analyst for their 'Thursday Night Football' show, according to a report from the 'New York Post.'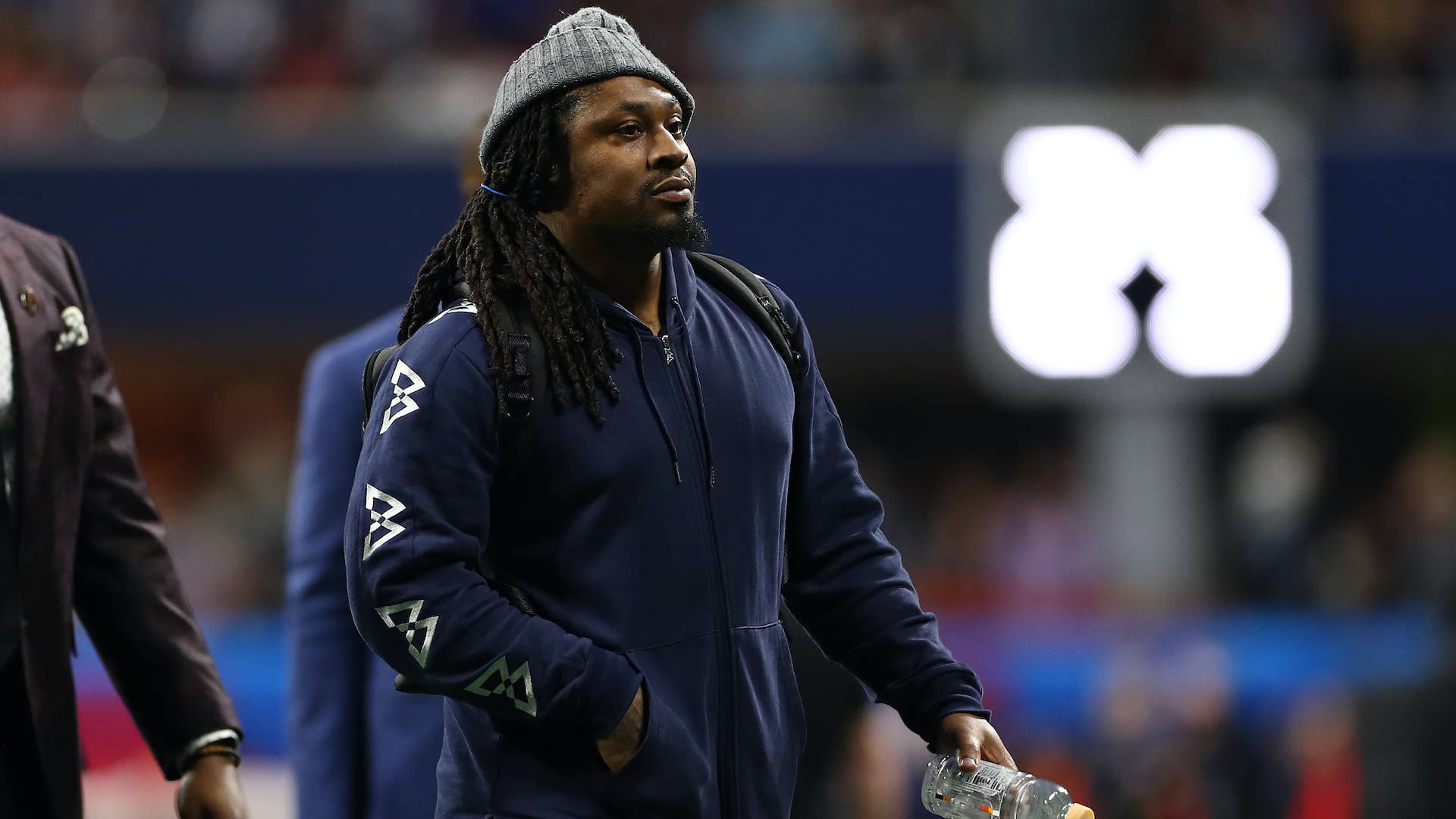 Getty
ATLANTA, GEORGIA - FEBRUARY 03: Marshawn Lynch of the Oakland Raiders arrives prior to Super Bowl LIII between the New England Patriots and the Los Angeles Rams at Mercedes-Benz Stadium on February 03, 2019 in Atlanta, Georgia. (Photo by Maddie Meyer/Getty Images)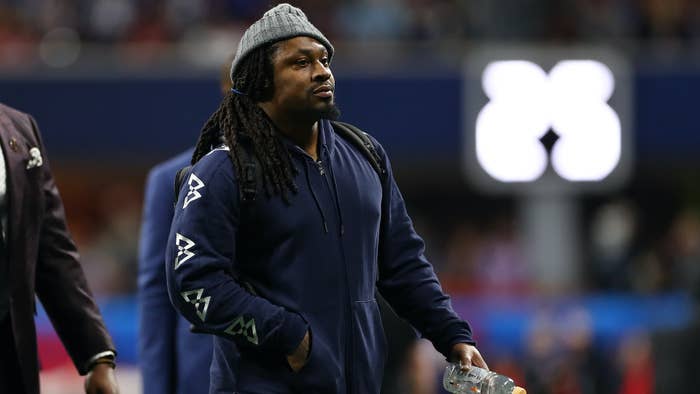 Amazon Prime Video is looking into hiring Marshawn Lynch as an analyst and reporter for a new Thursday Night Football show that'll start next season, according to a report from Andrew Marchand of the New York Post.
Marchand reports sources as saying the company "envisions Lynch potential being part of a more relaxed studio-type show, as well as conducting interviews." Amazon has reportedly spoken to Al Michaels about offering play-by-play analysis, though a deal has yet to be been finalized. Other names that could be involved include Troy Aikman, Drew Brees, and Cris Collinsworth. One deal that Amazon has finalized is with Fred Gaudelli, who has worked as the executive producer on NBC's Sunday Night Football.
Lynch, who is 36, last played for the Seattle Seahawks after beginning his NFL career with the Buffalo Bills. Lynch also played for the Oakland Raiders between 2017 and 2018. Speaking to Conan O'Brien back in 2020 about what he would need to return to the NFL, the running back said he'd only come back if he could play for a team that has a solid chance of winning the Super Bowl.
"If the situation is right, it could happen," he said at the time. "I've been asked the question by a couple teams here recently, like, 'Are you ready?' I'm ready if [you're all] Super Bowl ready. That's what it will take me to come out [of retirement], to come and play again. It would have to be a guaranteed Super Bowl game for me."