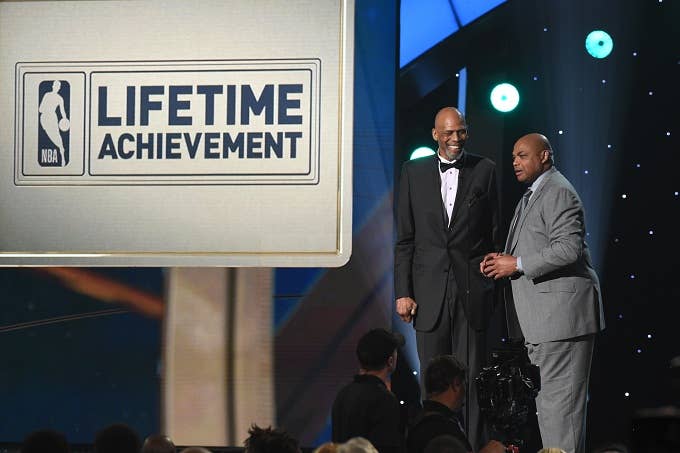 Bill Russell, 11-time NBA champion and one of the game's greatest to ever lace them up, became a trending topic at the NBA Awards Monday after he flipped off Charles Barkley. Russell's explanation of the gesture was equally hilarious.
During a Tuesday afternoon appearance on Jim Rome's podcast, Barkley explained what he thought of Russell flipping him the bird. Unsurprisingly, Chuck loved it.
I thought it was one of the coolest things ever to happen to me, because Bill's a mentor, he's like a father to me and he does that to everybody. It meant a lot to me, because if you know Bill, well, I don't even call him Bill, Mr. Russell, he is one of the best people ever. And I was laughing so hard I almost couldn't keep reading, 'cause I was just naming all the people at his table, before I got to give a award to Mr. (Oscar) Robertson, but I almost fell outta, I almost feel I was laughing so hard inside, because I didn't want to stop, and interrupt Mr. Robertson getting his lifetime achievement award, but I thought it was pretty funny, no, I thought it was really funny and I thought it was hilarious.